The second update on the possible big money moves that could be made during the January transfer window. We'll keep you up to date with the transfer gossip and give you the low down on why the transfer could go through, the fees involved the likelihood of the move actually going through.
Nicolas Otamendi
Here's a name that not everyone will be familiar with, but a lot of you will be. A highly rated centre half, Otamendi built his reputation in his native Argentina before moving onto Porto in 2010 where he would spend the next 4 years further enhancing his reputation. This won him a big(ish – €12M) money move to Valencia at the beginning of the season. In a strange move, he was loaned out to Brazilian club Atletico Mineiro for a few games, and then brought back. He recently scored the winning goal in a 2-1 victory over Real Madrid and his reputation as a classy, yet no-nonsense central defender has won him many admirers over the last few years.
Likely Destination:
A few clubs needing a commanding centre half have been linked to the 26 year old over the last couple of weeks due to an apparent foreign clubs release clause in his contract, including Manchester United who have apparently made a bid, but his biggest admirers yet appear to be Arsenal. The club have an established centre half pairing of Per Mertesacker and Laurent Koscielny, but, that is all they have. They have had to make-shift several of their fullback into central defenders on many occassions this season, and with Mertesacker getting on (all to be honest, never having been all that convincing at Arsenal) Wenger needs to be on the hunt for another addition to his backline.
Likely Fee:
The release clause in Otamendi's contract is apparently set at €38M (£29.1M) though, we don't expect the transfer fee to be as high as this due to reported financial worries at Valencia. Expect a bid of around £23-25M to be lodged and to be accepted.
Likelihood of happeming:
8/1 – Arsenal need him, and he would suit Arsenal. They just need to convince him to choose them over other suitors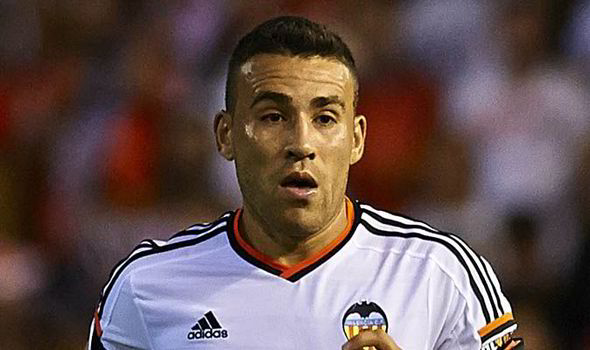 "Hmm. So, which massive club should I sign for then?"
Danny Ings
Enlgish, a natural finisher, a good worker – Danny Ings has it all. And he has shown it this season with 6 goals for a struggling Burnley side. While 6 goals might not stand up to the likes of Diego Costa or Sergio Aguero's tallies for the season, but they are big money, world renowned strikers who have played at the top levels of Spain and England for the brunt of their careers; Danny Ings is a newcomer to the top flight and it can't be argued that he is gaining a reputation of his own.
Likely Destination:
With the striker out of contract in the summer, and having not yet signed an extension, the likes of Tottenham, Newcastle and even David Moyes' Real Socieadad have been linked to Ings, however, we are led to believe that he will end up at, drum roll, Swansea City! The Swans are looking to replace the goals they have lost with the departure of Wilfried Bony to Man City, and with Bafa Gomis apparently already wanting to leave the Welsh Club, expect them to make a move this month!
Likely Fee:
As previously mentioned, he is out of contract in the summer, so don't expect a huge sum. Though, Burnley apparently rather keep him until the summer, hope he helps them stave off relegation, and then convince him to stay. The chances of him signing a pre-contract with anyone are slim, but a bid of around £4M now may be too good for Burnely to turn down for a player in the last 6 months of his contract, and Swansea have money to spare after selling Bony. Watch this space.
Likelihood of happening:
6/1 – Swansea just need to bid something that will break Burnley's resolve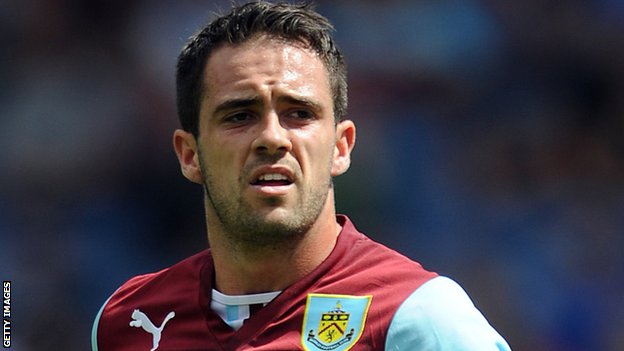 "I could always just join Moysey in Spain. Will get a better tan there…"
Vincent Kompany
The Man City captain is one of the world's best central defenders and is held in high regard by the footballing world. He would appear to be loving life in Manchester, captain of one of the richest clubs in the world, 2 Premier League titles in 3 years, a massive salary. As good as all this is, it apparently is not enough. Kompany is rumoured to be looking for pastures new, not only from a footballing perspective, but a personal one as apparent tensions between him and manager Manuel Pellegrini rise with the latter publicly criticising his captain for his mistakes against Arsenal on Sunday. Man City's impotence in Europe (not so much this season, but we can see it coming) and Kompany's Champions League ambitions are said to also be factors.
Likely Destination:
Kompany would only leave for a top, top club, who are genuine challengers for the coveted Champions League. He is likely to reject a move to other English teams, so that rules out Chelsea and Man United. Barcelona have a transfer ban, so they're out. PSG have spent big on Thiago Silva and David Luiz, are most likely won't want to break that pairing, so that leaves Real Madrid. Yes, the current European Champions are said to be in the market for a new, commanding, bald central defender since their current one is in the latter stages of his career and has grown hair. Kompany fits the bill perfectly, and they fit his wishes equally as well.
Likely Fee:
He won't be cheap, that is for certain, but Real Madrid are not known to be shy at splashing the cash. A bid of £45 million might be enough to entice City to sell if the defender does indeed want to leave The Etihad.
Likelihood of happening:
30-1 – Don't expect him to move in January, but expect the wheels to start turning for a summer move to the Spanish capital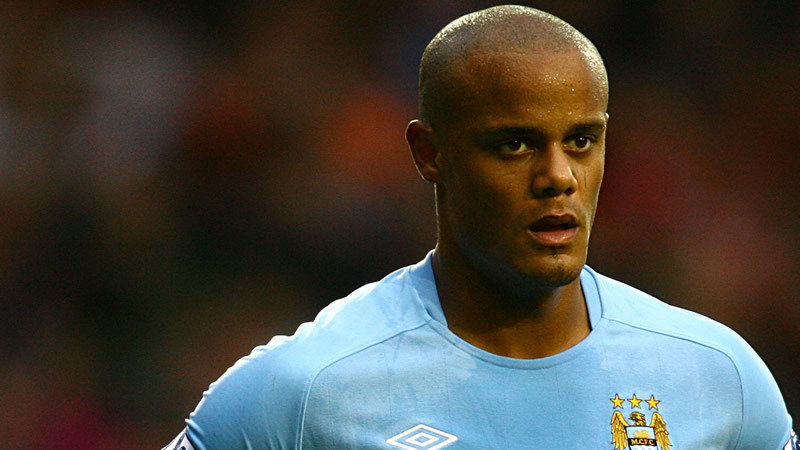 "Seriously? Criticise me?! That's it. I'm moving to Spain with Danny Ings. Maybe"
David De Gea & Gareth Bale
This one is a bit different, as it is a transfer merry-go-round of sorts. Each has been linked the the others club both separately, and as part of a deal. So, we thought we'd break it down and give you justification as to how the deal could work, if it does go through that is.
Bale, despite impressing on the field, has not lived up to his world record transfer fee in the eyes of Carlo Ancelotti, the Madrid Board and the fans. This, coupled with his refusal to pass to big dog Cristiano Ronaldo in a recent game has heated things up on the old transfer rumour mill. Man United have never made it a secret that they admire the player, and they even bid for him before he signed for Real. This would make sense, wouldn't it?
Now, Real have long been looking for a replacement for Iker Casillias, who, let's face it, is not the keeper he used to be, no matter how much we want him to be. Only playing in the Champions League these days, his days are more or less numbered. Real like to have a Spaniard as their number 1, and De Gea is probably the best young keeper in the world, and arguably one of the best all round. It also makes sense that Real would be keen to sign him, and with Man United's recent signing of ex-Barca keeper Victor Valdes, it would appear that they would be willing to let him go.
Now, Bale went for around £85M, and Real would want to recouperate most, if not all of that fee, but it is very unlikely Man United have £85M in cash. They do however, have a £40M rated goalkeeper. A bid of £40M plus De Gea might be right up Real's street.
Likelihood of happening:
50-1 – Again, despite the rumours appearing now, we wouldn't expect a move to actually materialise until the summer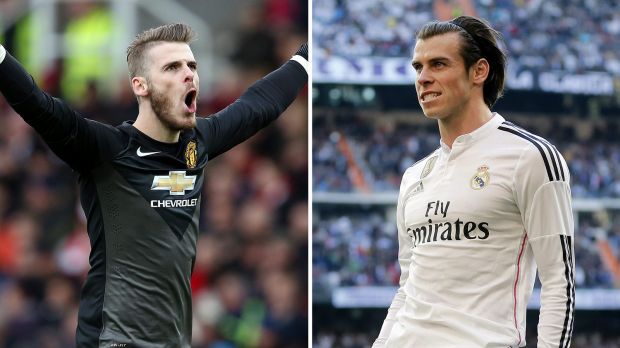 "Let's change places and see if anyone notices!"