The first update on the possible big money moves that could be made during the January transfer window. We'll keep you upto date with the transfer gossip and give you the low down on why the transfer could go through, the fees involved the likelihood of the move actually going through.
Morgan Schneiderlin
This is one that has existed since last summer. Part of a the overachieving and classy Southampton team of 2013/14, many expected Schneiderlin to follow the likes of Adam Lallana, Luke Shaw and manager Mauricio Pochettino out of the club – particularly when he tried to force through a move to Tottenham by essentially throwing a hissy fit and handing in a transfer request. This move however, did not work out and he is still part of the current overachieving and classy Southampton team.
Likely Destination:
Pochettino is unlikely to move for his former charge as he has found his preferred central midfield pairing in the unlikely due of Nabil Bentaleb and Ryan Mason. Louis van Gaal was also said to be an admirer of the Frenchman and sees him as a long term replacement for Michael Carrick. However, with Daley Blind due back from injury, this is also unlikely to happen. As a result, the team that is crying out for a grafting midfielder who isn't afraid to tackle, Arsenal, are his likely destination. Arsene Wenger has never made a secret out of his admiration for the player and his ability will definitely add some much needed steel to a floundering Arsenal midfield.
Likely Fee:
Fees as high as £28m have been touted in the tabloids, and by Southampton bigwigs, however we reckon that the final fee for his services will be around the £22m mark.
Likelihood of happening:
10/7 – Arsenal need to reinforce that area of the park and Schneiderlin fits the bill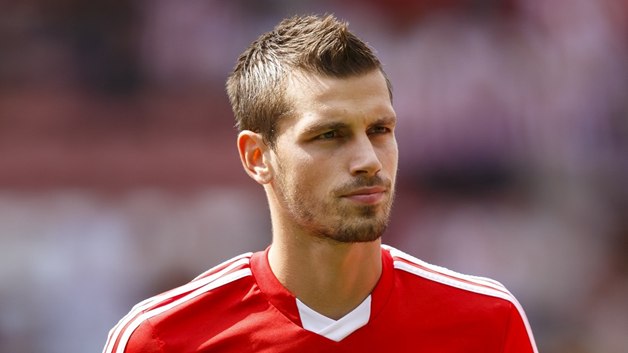 "Hmm. I am above all the clubs that want to sign me. I still want to leave though."
Aymeric Laporte
Now this isn't a name many of you will be familiar with, but the young centre half is currently lighting up La Liga with his performances for Athletic Bilbao. Another Frenchman, Laporte is 20 years young and qualifies to play for the Basque team through one of his part-Basque parents. He can be deployed at left back if needed, but is far more effective at his natural and favoured centre back position. He started gaining attention last season and has effectively became a definite name on the Bilbao teamsheet.
Likely Destination:
With Real Madrid and Barcelona favourites of snapping up the young talent from within their own ranks, the two giants were touted with moving for Laporte but with Barcelona's transfer ban he definitely won't be going there and Real Madrid currently comfortable with their defensive options, Madrid doesn't look like a likely destination either. This leaves one of the fallen European giants who are absolutely calling out for a classy defender, Manchester United. Despite van Gaal being impressed by both Tyler Blackett and Paddy McNair, he doesn't feel as if they are the finished article yet. Also, with Phil Jones, Chris Smalling and Jonny Evans all beign suspect to frequent and long term injuries, Laporte is believed to be very much in van Gaal's sights.
Likely Fee:
A fee of £25m has been touted by the media, however we are led to believe that Laporte has a €27.5m (£21.5m) release clause for foreign clubs, so don't expect the fee to be any higher than this.
Likelihood of happening:
Evens – Apparently a fee has already been agreed and it's just down to personal terms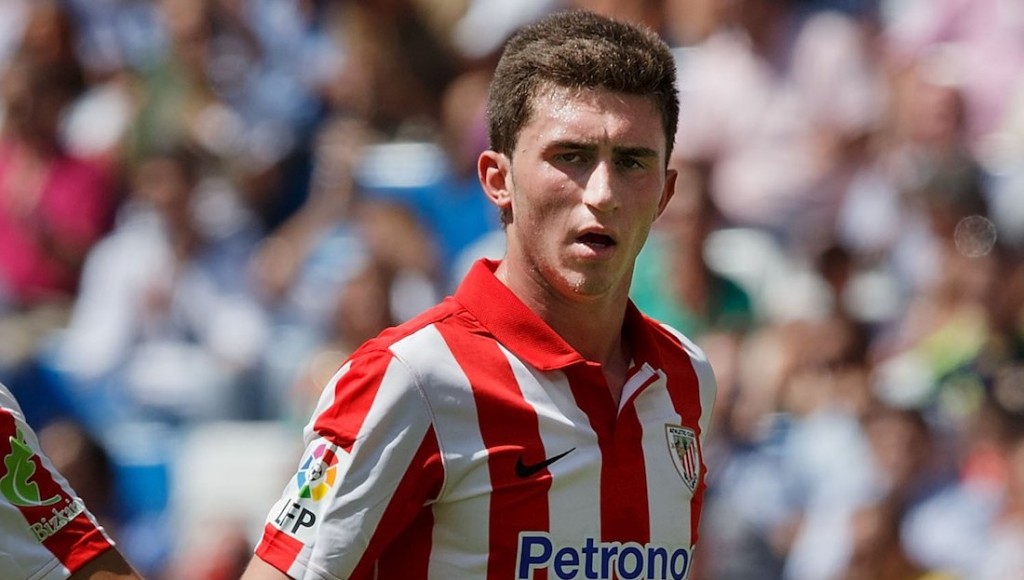 "I hope the English don't notice my resemblance to Jimmy Nail…"
Gonzalo Higuain
More or less a household name after his time at Real Madrid and performances for the Argentinian National team, Higuain is often thought of as someone who never really received a fair chance. Though others would have you believe that he blew his chance. However, whichever way you look at, the striker is always going to be linked away from Napoli, who despite significant strides over the last few years, are 13 points behind Juventus in Serie A and are never realistically going to be a big name in European football – and that's what Higuain needs.
Likely destination:
There was talk of him moving to PSG to replace the man he replaced at Napoli, Edinson Cavani, however, Cavani's proposed move out of the French capital never happened, so neither did their respective move for Higuain. Liverpool is his most likely destination with the scousers looking to offload flop Mario Balotelli in January and looking to move closer to replacing the goals lost by the departure of Luis Suarez to Barcelona.
Likely Fee:
Higuain's name and record alone will cost money, expected to be around the £30m mark. However, there is the chance that Balotelli might move to Napoli as part of the deal. If this does happen, expect the cash fee to be around £20-22m
Likelihood of happning:
11/4 – He would be cup tied in Europe for the rest of the season, this may deter him in moving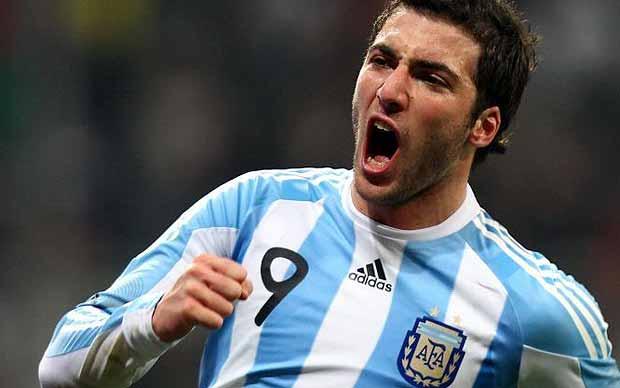 "YES! Oh wait. That's right. I play for Napoli"
Thomas Muller
German Champion. Champions League Winner. World Champion. Thomas Muller really is at the top of his game individually, with his club and with his country – why would he want to leave? Because he fancies a change, that's why. Or, at least that is what we understand. Mr. Muller, after 14 years at the German giants (he's been there since he was 11) is now seeking a new challenge elsewhere, and this has had a lot of biggest names in football chapping at the bit.
Likely Destination:
One of the apparent reasons for Muller's unrest at Bayern was the apparent interest from Real Madrid, and to be fair, this would unsettle any player, as Real Usually get their man. He would fit their style of play and policy of signing only 'Galacticos'. However, a contender has emerged in the form of Manchester United with van Gaal apparetly desperate to sign the forward and will do anything to convince Muller that his future lies in Manchester. So, with this information we have to ask, what colour will Muller's new Spanish villa be?
Likely fee:
The tabloids have been quoting a fee of £25m, however Muller only recently signed a new contract tying him to the club until 2019. Expect the fee to be nearer to £30m. Especially if it's Man Utd that's bidding for him.
Likelihood of Happening:
15/1 – Don't bet on movement in January, but watch this space in the summer.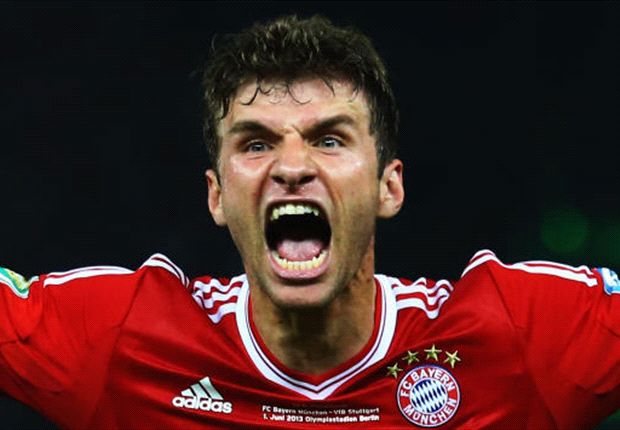 "Real want to sign me. Woo hoo!"
Lionel Messi
The one you just knew was going to appear at some point, the Argentinian wizard is apparently unhappy at the Catalan giants, beleaguered with his relationship with coach Luis Enrique and having a general inkling to pack up and leave. There are always rumours about Messi, he is one of the 2 finest players in the world, who wouldn't want him in their team? Spanish football expert Guillem Balague said that this is indeed the closest Messi has ever been to leaving Barcelona, but that still doesn't meant that he will in fact leave the club. This will remain to be seen.
Likely Destination:
Real Madrid were linked early on, but these rumours have been quickly dismissed. As good as it is on paper, you couldn't have a Ronaldo and a Messi in the same team. It wouldn't work. So, enter the financial heavyweights Chelsea and Man City who are both willing to break the bank, several times, to land the Argentinian. However, Messi is believed to admire Jose Mourinho as a manager, lending Chelsea weight in the not-so-confirmed chase for him.
Likely Fee:
Barcelona have stated that he can't go for less than his release clause, which is €250m (£205m) and that is what it will likely cost to buy a player of Messi's ability and reputation.
Likelihood of happening:
100/1 – Despite his unrest, it is more likely that Barcelona will change club structure, management etc in order to make him happy rather than lose him to a rival. However, money does talk.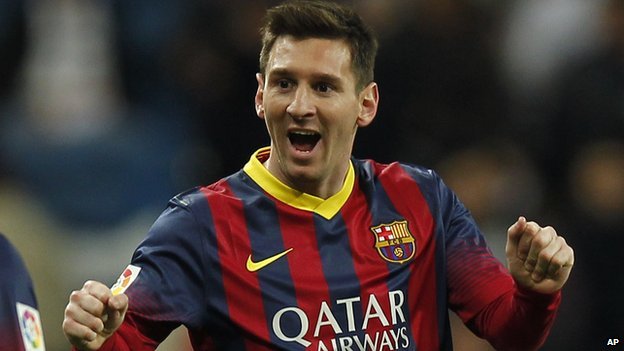 "How do you get rid of any manager? Be me."