Thanks to a number of online resources like Skyscanner and affiliate holiday sites, you can bag a bargain abroad for cheaper than ever. It's a worthwhile exercise to try and save a bit of money between your flights and accommodation, but the place you choose to go to will affect your budget and the amount that it will cost you to have a great holiday. London, Paris, and Copenhagen are at the top of many traveller's bucket lists, but the popularity of these places makes them expensive. Here are some cheaper European alternatives to consider for a weekend break.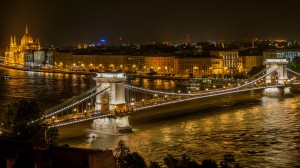 Budapest
The Hungarian capital has become considerably more popular in recent years as tourists have come to love the beautiful architecture of this historic and much-loved city. Flights into Hungry are reasonably priced, and there is a broad selection of well-priced hotels and Airbnbs across the city that are worth checking out. Visitors here can enjoy a stroll down the River Danube that divides the city into Buda and Pest. There are plenty of free and cheap things to do here too, like taking in the Parliament building, visiting the ruin bars, and taking some time on Margit Island.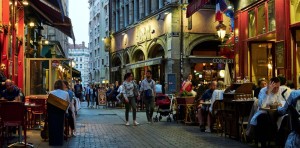 Lyon
For many people, a weekend city break to France means Paris and Paris only. It's easy to see why as the so-called city of lights is home to many of France's best-loved landmarks. Paris is a very expensive place to visit, however. If you look further afield, you will find Lyon in the South. This city is the third biggest city in France with the Rhône and Saône rivers running through it. It has a great reputation for food at a reasonable price, and the old town is a UNESCO World Heritage Site. The Basilica Norte-Dame de Fourvière lies at the top of the city and offers stunning views of the surrounding area.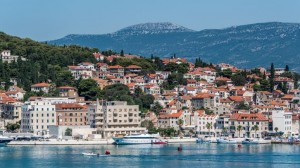 Split
Thanks to the likes of Game of Thrones, Croatia is a hot destination from European tourists and has enjoyed an influx of new visitors in recent years. It has a climate and feel that is in many ways similar to Italy, but for a fraction of the price. Dubrovnik and Zagreb bring in the crowds, but the Adriatic port town of Split has a wonderful old town and a unique character. There is a lot of cheap activities you can try here to keep the cost of your weekend down like hiking to the Starigrad Fortress or visiting the ruins of Salona. The great weather here makes a trip to the beach an option too!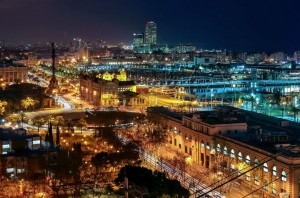 Barcelona
You could argue that the Catalonian capital is the best known of the cities that we have looked at today. Spain is a popular tourist destination, bringing scores of people to the coast and the capital and Barcelona itself. With the right amount of research, even a place like Barcelona can be cheap. Try taking a stroll down the Las Ramblas thoroughfare or the Antoni Gaudí designed Park Güell. While areas of the latter are ticketed, you can enjoy other areas of the park for free and take in the local street musicians. As a place to wander, Barcelona is unrivalled and definitely worth a visit, even on a budget.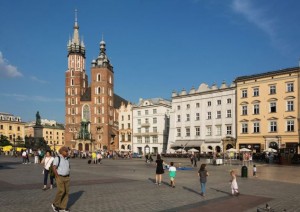 Kraków
Like Croatia, another country that has enjoyed a recent spike in tourist interest in Poland. Ever since the end fall of the Berlin Wall, Western tourists have slowly been discovering the history and beauty that can be found across Poland. Krakow, in particular, has been at the top of traveller's lists as the old town is generally regarded as one of Europe's most beautiful cities. Like Lyon, the historic parts of the city are protected as UNESCO World Heritage sites. Wawel Hill used to be the seat of the Polish royal family, and places like Wawel Castle, Wawel Cathedral and the Dragon's den are well worth going to see. There are also a number of markets and free walking tours you can take advantage of to keep the cost of your trip down.