And the best player in Europe is…
The new football season is well and truly under way – and we couldn't be happier! I think we've mentioned that before, haven't we?
Seriously, having no football over those long summer months is just the worst.
But yeah, it's back, and season 2015/16 is upon us, so UEFA have decided that one of the first things they do is: go back to season 2014/15…
Why would they do that you ask? We'll tell you. It's to decide on the 2014/15 Best Player in Europe award of course! That's right, likely the biggest individual award in football out with the Ballon d'Or is the Best Player in Europe award, which unlike the Ballon d'Or which relates to a calendar year and all appearances (international included), looks at the players' performances and achievements over a single club season. Makes sense.)
Anyways,
A shortlist was drawn up, and players were voted for by the 54 member associations throughout UEFA, who were to give their Top 5 players. Their first vote getting 5 points, second vote getting 4 points and so on. This gave us a list of 35 players, which we will now give you the top 20 of, mainly because we can't be bothered typing out the list in it's entirety.
The 20th to the 11th best players in Europe according to UEFA:
20. André-Pierre Gignac – France, Marseille (now Tigres UNAL)
19. Gareth Bale – Wales, Real Madrid
18. Zlatan Ibrahimovic – Sweden, Paris Saint-Germain
17. Kevin De Bruyne – Belguim, Wolfsburg
16. Thomas Muller – Germany, Bayern Munchen
15. Álvaro Morata – Spain, Juventus
14. Andrés Iniesta – Spain, Barcelona
13. Carlos Bacca – Colombia – Sevilla (now AC Milan)
12. Manuel Neuer – Germany, Bayern Munchen
11. Arjen Robben – Netherlands, Bayern Munchen
Now, here come the big guns. Well, not that the guys above aren't big guns, these guys are just bigger guns…
The 10th to the 4th best players in Europe
10. Paul Pogba – France, Juventus
9. Carlos Tévez – Argentina, Juventus (now Boca Juniors)
8. Arturo Vidal – Chile, Juventus (now Bayern Munchen)
7. Andrea Pirlo – Italy, Juventus (now New York City)
6. Eden Hazard – Belguim, Chelsea
5. Neymar – Brazil, Barcelona
4. Gianluigi Buffon – Italy, Juventus
And here is where it gets interesting . The top 3 players in Europe, as voted for by UEFA, become final nominees. So, while one of these players will likely have received more points than the other two, the eventual winner is decided by a separate vote, in which the top 3 will battle it out for the affections of a UEFA jury to win the coveted prize. Now, you're probably thinking to yourself that you've already figured out who the top 3 are by the process of elimination. However, you could very well be wrong…
You aren't though. It's exactly who you thought it was…
The Top 3 players in Europe (in alphabetical order)
Lionel Messi
Last season, the little Argentinian broke Telmo Zarra's record of 251 La Liga goals – in style might we add, with a hat-trick against Sevilla in November. He also (unsurprisingly) finished Barcelona's top goal scorer with 58 goals in all competitions in another trophy-laden season for the Catalan giants.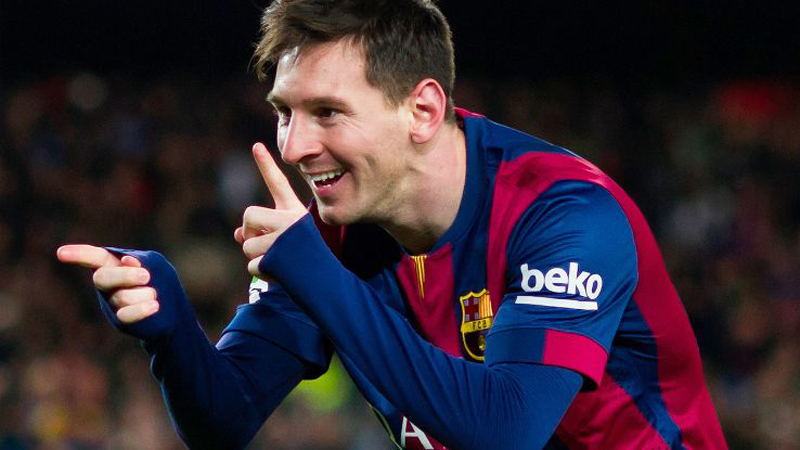 "Lionel, what do you have to say to your fellow nominees?"
"I'm gunna' beat 'cha Cristiano, I'm gunna' beat 'cha!"
Cristiano Ronaldo
Where there's Messi, there's Ronaldo. Mr. Football himself had another stand-out season which saw him win La Liga Top Goalscorer with 48 goals, and finished the season with 61 goals all in, which is a career-best. He also surpassed the great Alfredo Di Stefano to move into second place on Real Madrid's all time top goalscorers list, during a season which saw him score 5 goals in the one game against Granada, and 3 successive hat-tricks. Fairly impressive if you ask us.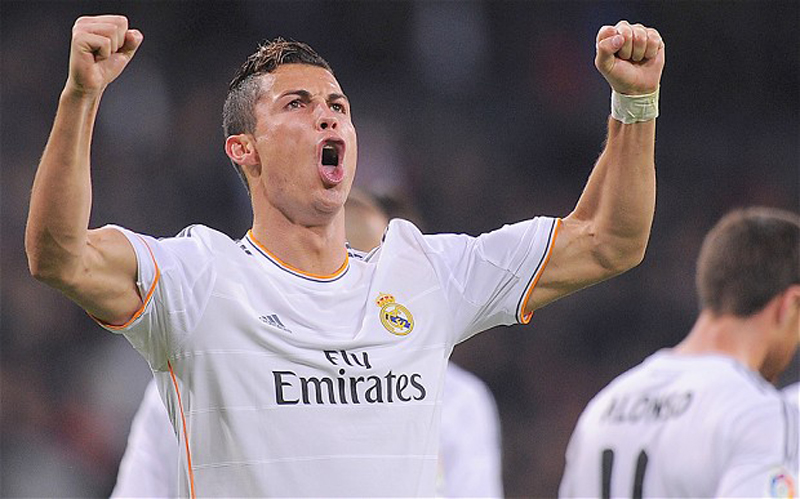 "Cristiano, what do you have to say to Messi's earlier taunts?"
"KHAAAAAAANNNNNNN, I mean, MMMEEESSSSSIIIIII!"
Luis Súarez
Love him or hate him, the man from Uruguay is one of the finest strikers in the game – perhaps of all time. The season was particularly impressive for Súarez as he missed a large chunk of it – which is fair as he did try and take a chunk out of Chiellini. However, the striker still managed to score 26 goals and set up a further 23 in a season where he formed part of a deadly 3-prong attacking force with fellow nominee Messi and some other bloke called Neymar – a force that reaped a healthy 122 goals between them in the one season.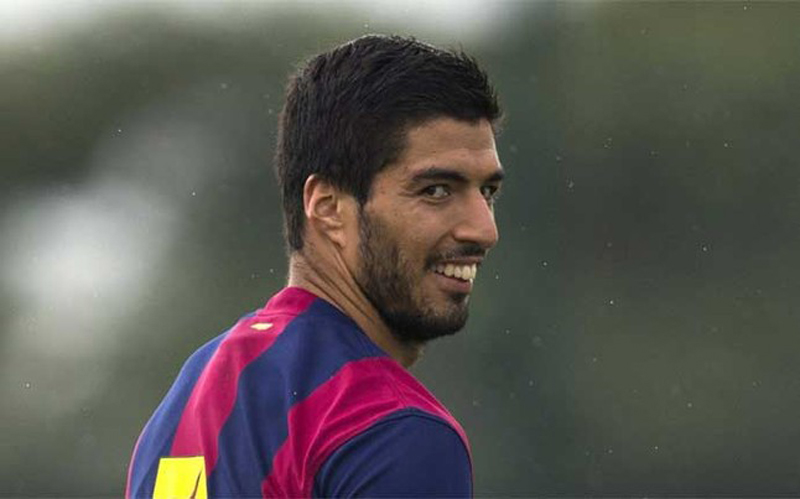 "Luis, what do you have to say about your fellow nominees?
"They both look equally delicious…"
So there you have it. The top 3 players in Europe, but, who is the best? The official result will be announced next Thursday, however, we are hoping to get your thoughts. We want to see who the fans think the best player in Europe was over the course of the 2014/15 season.
Pick one from the dropdown below and we'll announce the winner before UEFA does. Because we're cool like that.
Happy voting!