Spend It Like Beckham takes a look at 5 Money Saving Apps
1. Onavo
Onavo is an app designed to help you get the most out of your data plan. Chances are, if you've got a smartphone, then you've got a data plan, and it can be easier than you think to go over this plan. Onavo is a great way of making sure this never happens. Onavo runs in the background of your phone, with no noticeable changes to your phone'S performance and makes actions such as loading images only when you scroll to them, not right away. It does all this according to your own personal settings and it also switches itself off automatically when you connect to any WiFi. You can read some reviews for Onavo and see for yourself what it can do for you.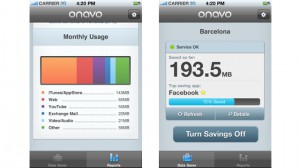 Picture from Gizmodo.com
2. Tickety Split
Tickety Split is a must have for anyone, like myself, who is contantly on trains. Up until I was told about this app, I was unaware that sometimes it can actually be cheaper buying several different tickets for train journeys, rather than one direct one, and you never have to get off the train! This is obviously something the train companies wouldn't want you knowing, but Tickety Split does, and it sorts it all out for you, and it can work for both shorter journeys as well as longer cross country journeys. Check out some reviews for Tickety Split, but it is certainly a must have from us.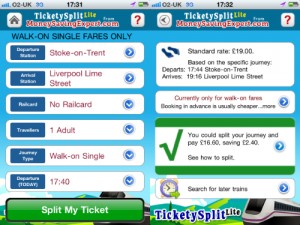 Picture from Dialaphone.co.uk 
3. VoucherCloud
VoucherCloud is great for the bargain hunter! This app allows you to search for and receive vouchers tailored specifically for your needs. And the vouchers aren't just limited to your major high street brands, you can also receive vouchers for local and independent retailers and other businesses. You can casually browse the app to find discounts on nearly any sector imaginable, Retail, Restaurants, Cinemas, Hotels, you name it, VoucherCloud has it! It even gives you recommendations on places nearby that are offering discounts that you can go. The vouchers themselves are very easily downloaded  directly to your mobile for the easiest of transactions. Read some VoucherCloud reviews and see for yourself.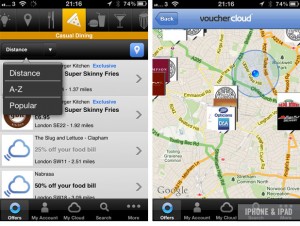 Picture from Appgroup.co.uk
4. Idealo
There are a lot of price comparison apps out there, but Idealo is one of, if not the best one there is. Comparing prices on nearly 96 million items over 21,300 online stores, it has a massive database that is surely going to find you the best deal. The app also takes other fees such as delivery into consideration, giving you the truest price possible. It is also a smart app that learns your buying behaviour and offers suggestions and you can opt into email alerts from them. It also boasts a very handy bar code reader (one that actually works) that can be useful if you can't be bothered typing long names for example. Have a look at the Idealo reviews and make up your own mind.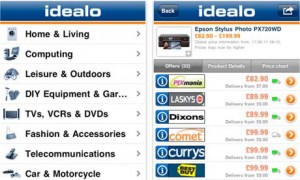 Picture from TheGuardian.com
5.  Foodmatic
This one is a little different, but just as useful and arguably fun! Foodmatic allows you to enter in any foods or ingredients that you have, and offers recopies based on the items available. This can allow you to use up what you have in you cupboards or fridge and stop allowing food to go out of date or rot away, which is always a good money saver. On top of that, it boosts your creativity, teaches you new and exciting recipes, offers 'taste' suggestions and overall adds a new dimension to your cooking endeavours. Check out the reviews for Foodmatic and decide for yourself.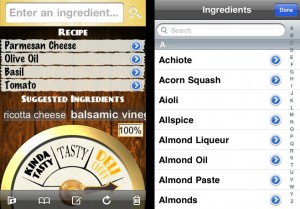 Image from Ziggytek.com 
Do you use any money saving apps that you feel we should have included? Let us know in the comments below.