Spend It Like Beckham take a look at 10 of the biggest transfer flops that have been seen in the Premier League era. Sometimes, these clubs have more money than sense.
10. Afonso Alves
Middlesbrough – £15m
The Brazilian was (and still is) Boro's record transfer signing and came to England with a hot reputation after scoring goals for fun for Heerenveen (his goals to game ratio was over a goal a game) but the front man couldn't recapture the form that brought him to the Premier League. He was later loaned out to different Saudi Arabian teams and was last seen playing in Qatar.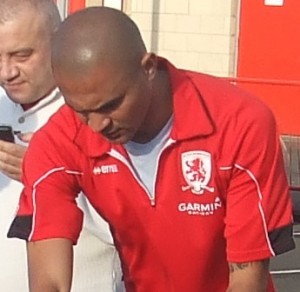 "I'm just making sure that my contract doesn't actually require me to score goals."
9 – Robbie Keane
Liverpool – £19m
After several consistent and effective campaigns with Spurs (where the Irishman arguably played his best football) Rafa Benitez decided he wanted the experienced striker to lead his Liverpool front line. He quickly regretted his decision to shell out £19m on Keane and just 6  months later he was sold back to Spurs for a reduced price with Liverpool cutting their losses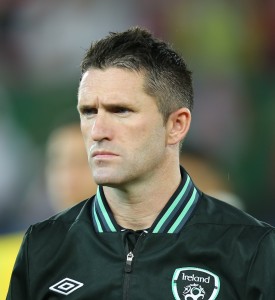 "I don't understand, it didn't go like this for the other 73 clubs I've played for…"
8. Alberto Aquilani
Liverpool – £17m
Another Liverpool blunder, Aquilani was another who came to the Premier League with a growing and glowing reputation. Coming off a blinder of a season with Roma and making his name in the Italian national side, big things were expected from Aquilani, but a dispute of where he was playing caused a significant drop in form. He was farmed out on loan for 2 seasons as no one wanted him permanently until Fiorentina took the chance, after 3 years and only 18 appearances at Liverpool.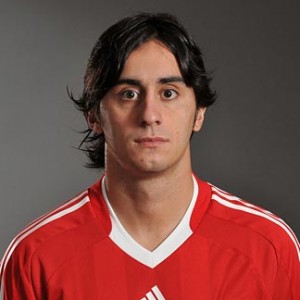 "Why doesn't anyone want me? Seriously, why?"
7. David Bentley
Spurs – £15m
This pacey, intelligent and effective winger was once touted as the next David Beckham, and came so close to actually fulfilling this tag. After making a wise decision to leave Arsenal's coveted youth system in the search for regular first time football, Bentley became of the star of the Premier League with dazzling performances for Blackburn Rovers, prompting Spurs to make a big money move for him. It didn't work out and after several dismal loan spells, including one in Russia he is now retired from the game at the age of 29.
 "Awwww, why did I leave Blackburn?"
6. Andriy Shevchenko
Chelsea – £31m
Once the most feared striker in Europe, the Ukrainian needed no introduction when he signed for Chelsea in a mega £31m deal. Big things were obviously expected from the former Ballon d'Or winner, but he never managed to bring the goalscoring prowess he had maintained at AC Milan. He was failing to score on a regular basis and didn't even manage 10 goals in an ill-fated 3 year spell with the London giants.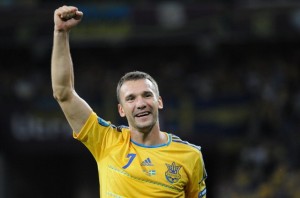 "I will happily give this arm for a Chelsea goal."
5. Francis Jeffers
Arsenal – £8m
Arsenal have a reputation of snapping promising youngsters from all corners of the world, so it made sense that they should sign the latest English striking phenomenon. Jeffers had broken into the Everton first team and was showing signs of a world-class striker in the making, but after a big money move to the Gunners, these signs disappeared completely. He only managed 4 goals after 3 years in London and Arsenal shipped him out to Charlton in a cut price move. He was last seen failing to score in League 2 with Accrington Stanley.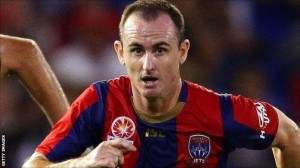 'The Fox in the Box' was about as useful as an actual fox
4 – Juan Sebastian Veron
Manchester united – £28m
The Argentinian was brought to Old Trafford in a then British transfer record and had been one of the outstanding performers in Italy over the previous few years. The Premiership then got a hold of him and he was quite frankly caught out. He was unable to keep up with the pace and rigour of the Premiership and he did not have the time on the ball he need to recapture his form. He was sold to Chelsea two years later for nearly half of what United had paid Lazio for him.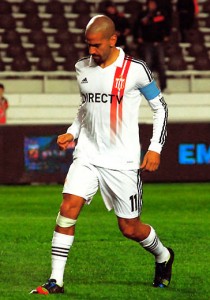 "Juan! What are you doing? You don't even have the ball!"
3 – Andy Carroll
Newcastle to Liverpool £35m
I don't think that much needs said about Carrol's transfer to Liverpool, but we're gonna' say it anyway. What were Liverpool thinking? The big striker had been impressive to a certain degree for Newcastle with his old-fashioned target man style of play and many expected him to move on. No one, however, expected a £35 transfer deadline day move…to anywhere! With rumblings from the fans and pundits alike claiming Liverpool had paid over the odds from day one, it wasn't long until Carroll's form and confidence went. In 18 months at Liverpool, he managed just 6 goals and was sent out on loan to West Ham where he signed on permanently at the end of the season for more than £20m less than Liverpool had paid for him.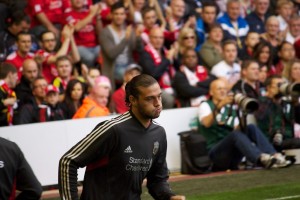 "Even I'm beginning to wish they hadn't spent £35m on me!"
2. Fernando Torres
Chelsea – £50m
Another big money striker failing to do the business for Chelsea? Should Diego Costa be worried? But, that aside, in the seasons leading up to his transfer to Chelsea, Torres had been prolific for both Atletico Madrid and Liverpool and arguably justified his £50m price tag, but as with the rest of the list, he failed to live up to expectations, and still is. He had scored 65 league goals in 102 appearances for Liverpool. He has now played in 110 league games for Chelsea, and has only managed 20 goals. Those statistics speak for themselves, but Torres himself doesn't seem to care and appears to be quite happy sitting on the Chelsea bench for the time being.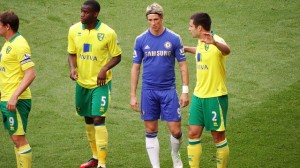 "Fernando, mate. You're shooting over this way…"
1. Adrian Mutu
Chelsea – £17m
Adrian Mutu. Remember him? He signed for Chelsea in a big money move from Parma and got off to a flyer scoring 4 goals in his for 3 matches for the Blues and he looked a revelation. He was eager, determined, was bursting with energy and was great at, wait for it, sniffing out chances. Unfortunately for Chelsea, this wasn't all he was sniffing. Mutu tested positive for cocaine and received a seven month ban from football. He was later sacked by Chelsea for his actions and was taken to court for breach of contract. Chelsea won the case though, so, they could count that as a win…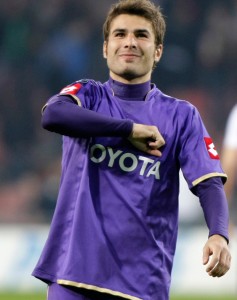 "And here's where you should give me the adrenaline shot if I were to pass out…for some reason."
Honourable mention:
Erik Lamela
Spurs – £30m
The reason that the Argentinian hasn't been included in our Top 10 is that he has apparently been told he'll be given another chance in the upcoming season. We will update accordingly…
Know any other transfer regrets? Don't agree with our selections? Let us know in the comments below.