The world loves an underdog story. Especially in film. Whether it's the Cool Runnings, Rocky, Eddie The Eagle, or Bad News Bears, we love to see the little guy (or guys) come up against the major players and win. Or sometimes lose. As we all know, Leicester City has been having their very own Cinderella story this year in the English Premier League. At the time of writing, they're currently top of the league, 5 points clear of nearest rivals, Spurs. The gap is closing however, so it's hard to say how this story will end. What's certain is that Leicester's 2016 season has all the makings of a classic Hollywood blockbuster.
Whether you're looking at the fact that their odds were 5000 to 1 at the start of the league, after they narrowly avoiding relegation, the squad costing a fraction compared with their Premier League counterparts, as well as the meteoric rise of their star striker Jaime Vardy, Hollywood studios will no doubt be scrambling over each other to buy the rights of this story. With talk of a Jamie Vardy biopic currently doing the rounds, at Spend It Like Beckham, we've decided to get in on the action and cast our film – Out Foxed: The Story Of Leicester City.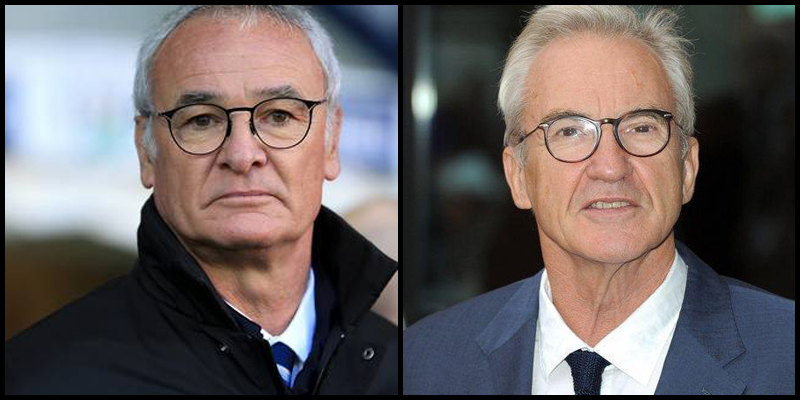 Claudio Ranieri played by Harry Lamb
People have been calling to have Leicester manager Ranieri knighted, should he take his club on to win the Premier League. Who better accurately portray this mild-mannered Italian tactician than former Eastenders actor Larry Lamb? Not only are they clearly dead ringers for each other, the acting chops Larry executed as Archie Mitchell will easily transfer to playing the Foxes manager.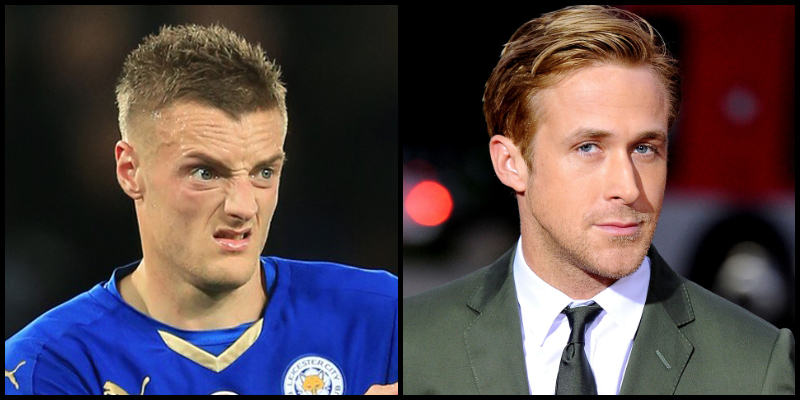 Jamie Vardy played by Ryan Gosling
Now yes we'll admit that this may not be the most logical choice, but in terms of taking artistic liberties, there's a few things that you have to consider. Firstly, how are you going to get bums in movie theatre seats for this movie? The male proportion of the audience will have to do some convincing to bring their wives and girlfriends. What better way to convince the female contingent of our target audience than to include heartthrob Gosling. All he has to do is work on his Sheffield accent to play the goal scoring apparent racist England star.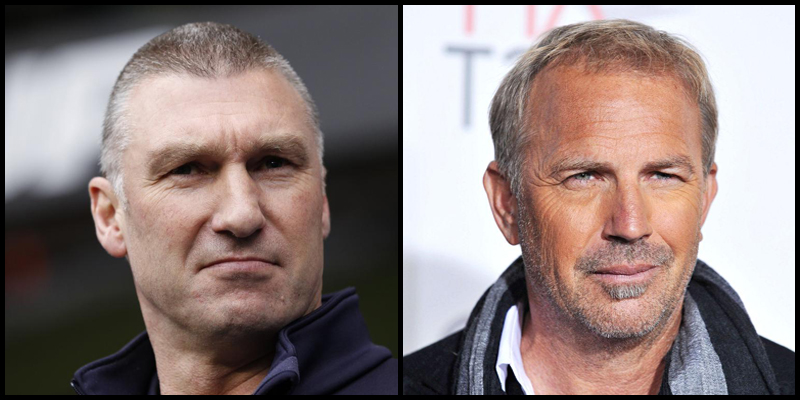 Nigel Pearson – Kevin Costner
Every story needs a little comic relief, and our movie will be full of nervous sympathetic laughs from the wonderfully unhinged former manager, Nigel Pearson. Whether he's strangling the opposition's players, or fighting off packs of wild dogs, Nige's character will provide a touch point of how far the club have come. To play such an interesting character, we've chosen Kevin Costner. He has the build and gravitas to play Pearson, and judging from the reviews of his last film, Criminal, we reckon Costner's schedule will be pretty light…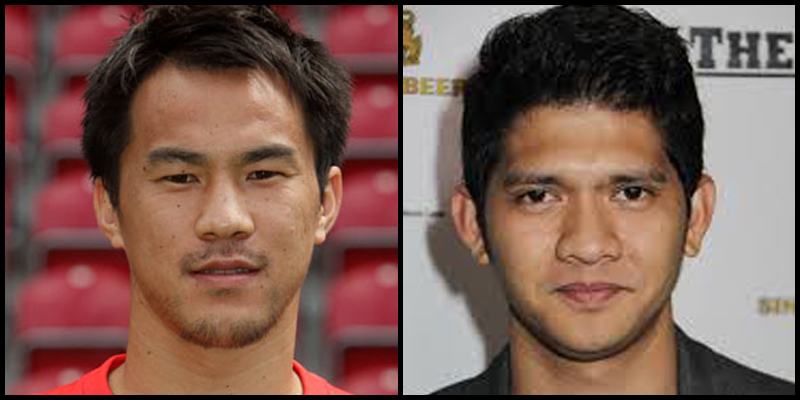 Shinji Okazaki – Iko Uwais
Okazaki has the face of the happiest man in the entire world of football. We've chosen martial arts legend, and star of The Raid Iko Uwais to portray the forward. If the last great football film, Shaolin Soccer has taught us anything, there will be a lot of transferable skills between football and kung-fu.
Wes Morgan as captain for Leicester has been an anchor. What you need to keep the other big personalities reigned in is an enigmatic screen presence. Idris Elba is a logical choice here. Both his physical and acting prowess make him ideal to play the Jamaican-born defender. Not to mention the similarity of the two.
Danny Drinkwater – Nicolas Hoult
Although Jamie Vardy is considered as being the main success story in Leicester's meteoric season, young Danny Drinkwater has had great success in the last few months. With the 26 year-old likely heading out to the Euro's in summer to play for England, he has the world at his feet. Our top choice would be another youngster who's making waves in his industry. That's right! Nicholas Holt. The versatility of an actor who was in both About A Boy and Mad Max: Fury Road is what's required to most accurately portray the centre-mid.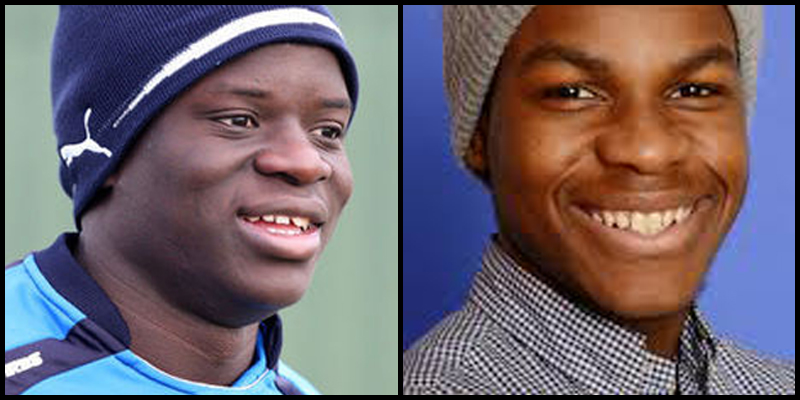 N'Golo Kante – John Boyega
The life of John Boyega surely has been in an utter tailspin since starring the latest Star Wars movie. He might be looking for a UK based project about a football team to help him get his feet back on the ground. That's why we've chosen him to play the French central midfielder, N'Golo Kante. The similarity in height will help the audience forget that they're watching a former Stormtrooper tearing up mid-field.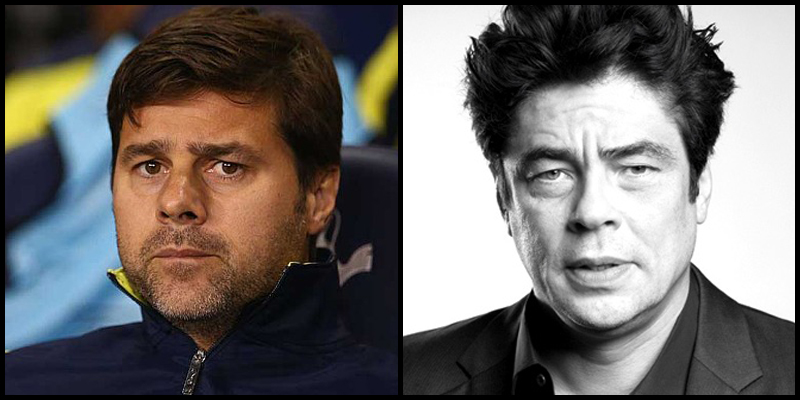 Mauricio Pochettino – Benico Del Torro
Every movie needs a villain. Judging by Spurs proximity to Leicester in the table, they'd seem like the likely candidate for the 'baddies' of our tale. One of the baddest bad dudes in Hollywood is Benico Del Torro. Whether he's trying to kill James Bond in Licence To Kill, losing his fingers in Snatch, you can always rely on Del Torro to bring the dark side to a character. That's exactly what's required to make Spurs manager Mauricio Pochettino into the antagonist. We reckon that Del Torro would have great fun chewing the scenery down at White Hart Lane. Some character development could come from Pochettino holding a grudge against Leicester since the 2002 World Cup, when Sven-Göran Eriksson's England team put Argentina out of the tournament. Eriksson later went on to manage Leicester, and that's when the real hatred began (we know that this is a weak tie in, but it's all we've got, okay? It's either that or we take a massive artistic liberty and say that Vardy ran over Pochettino's dog.)
So there you have it. The cast list for Hollywood's next blockbuster smash. All we need to do is hope Leicester get across the finish line for the happy ending, then it'll be a case of getting Christopher Nolan on to direct, Chumbawumba for the sound track, and we can sit back, and wait for the Oscar nominations to come rolling in…