Shop Smart on Alternative Marketplaces
I am the gift-giving QUEEN. My family look forward to Christmas because they know, if nothing else, I am bloody great at giving presents. Now, I'm not particularly well-off and to be honest, I'd go as far to say I'm actually quite tight but I love trawling through websites and quirky, independent shops for hours on end in order to find the most unique, personalised gifts that I can.
First off is the Hipster's Heaven, Etsy. Aside from homemade crocheted goods, though, Etsy is home to a vast array of gifts and occasionally good laughs at the things people actually attempt to sell on there (RIP Regretsy </3).
Etsy is my favourite place for supporting independent artists. It's very easy now to see a picture you like and simply save it & print it out, cost free but on Etsy, there's a really scope for supporting artists at minimal prices. So for example, I've bought my boyfriend a print…wait. Gavin, if you're reading this, stop…a print of an April Ludgate (Parks & Rec) for our anniversary (SPOILERS). It was just under £4 to the artist and I can still just print it out and not have to pay for shipping costs without the overbearing guilt of knowing I've essentially stolen somebody's art.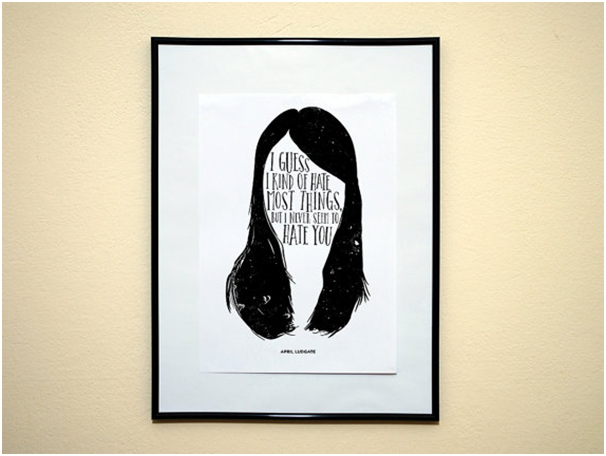 Another one I love is Storenvy. Unlike sites like Big Cartel, Storenvy is easy for anybody to navigate around and is fully accessible to both buyers and sellers. I love Storenvy for unique jewellery bargains. My friends and sisters are all pretty nerdy so instead of delicate, expensive jewellery, I like to treat them to slightly less expensive jewellery that's suited to their tastes and this is where Storenvy comes in handy. Even the most obscure searches such as 'Xbox controller necklace' return handmade, intricately detailed pieces of jewellery like the one pictured below. I also had a quick sneak peek for those of you with a leaning towards Playstations and there's a PS controller for you, too ;).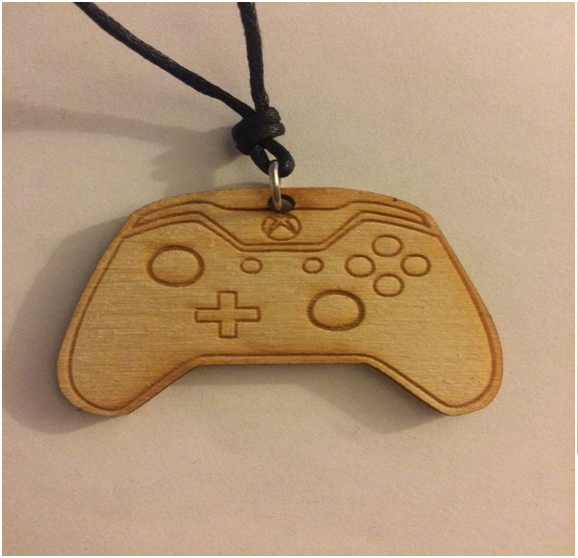 A recent favourite of mine speaking as a bookworm and a lover of all things weird is AbeBooks. AbeBooks is a site that is wholly dedicated to books. Best-sellers, rare, new, second-hand, first edition and sometimes plain ol' weird books. I'm not actually one who gives people a hard time for buying books from high street retailers or Amazon; as far as I'm concerned, if you're reading, that's fantastic. However, I do recommend AbeBooks if for nothing else than gems like this from the section that just keeps giving, Weird Book Room: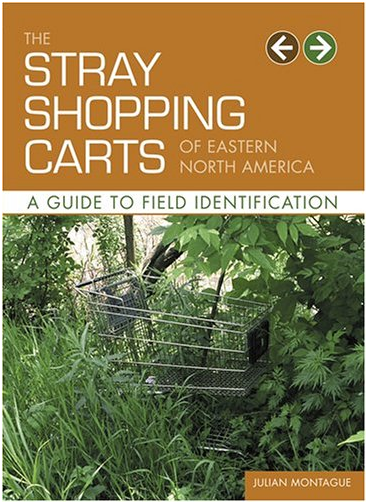 One more thing that I love to do in order to find alternative sellers is trawl through Instagram. I've found so many excellent sellers through searching for basic hashtags such as #altjewellery and then following those and the others that they promote. I've easily found 40 local and international sellers through this method and wholly recommend it!
Do you have any favourite alternative sellers? Let us know in the comments below.
When Sarah isn't giving gifts or reading about abandoned shopping carts, she likes to write about small Scottish business and entrepreneurs over at Bonnie Wee Business. You should check it out!