The once great Parma are on the brink of extinction
Back in the day (you know you're getting old when you begin your sentences like that) Parma were certainly a force to be reckoned with. They had a strong squad, were competitive in Serie A and in Europe. You could say they were the equivalent of what Napoli are these days. However, unlije Napoli, Parma don't seem to have any financial sense. The club are so much in the red they not only can't pay their players, but they can't afford to play their matches! They've been bottom all season, keep getting deducted points and have been put up for sale by an Italian judge in order to pay off some of their debt. Things aren't looking good for the boys in yellow.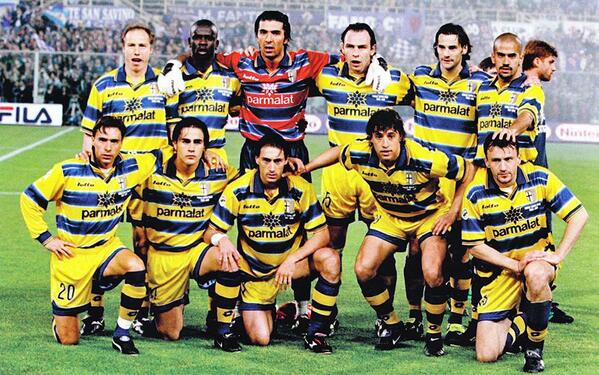 They've fallen a long way since these guys were lining up for them.