The price of a footballer appears to be increasing with each passing year and as a result, there have been some BIG money transfers. Some of them have turned out well, such as Cristiano Ronaldo's £80m move to Real Madrid. It's fair to say that's he's done quite well since he arrived there.
However, there have been some signings that on paper were a good buy, but ultimately, left their respective buying clubs crying into a pillow at night. We have taken 11 of these players and made a team – a team that on paper looks fierce and intimidating, but when you actually think about it, it's not. It's really not.
Here is Spend It Like Beckham's Most Expensive Useless Team:
1. Richard Wright
Arsenal – £8million
Our chosen goalie burst onto the scene with Ipswich Town with some impressive performances, and it wasn't long until the Premier League big boys came knocking on his door. Arsenal shelled out nearly £8m for his custodial services, seeing him as a long-term replacement for David Seaman. However, Wright never recaptured his Ipswich form and was sold off for a considerable loss just a year later.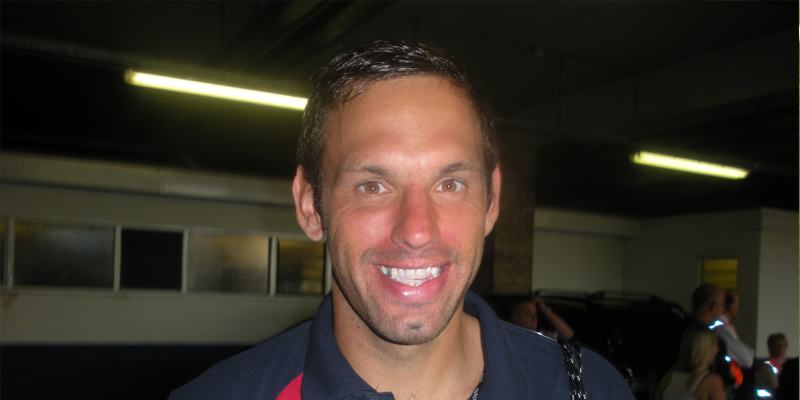 "I don't know what I'm smiling about, I'm sh*t"
2. Gabriel Milito
Barcelona – £17.6million
Barcelona stumped up £17.6million for the Argentinian centre half in 2007 who had a big reputation after several successful seasons with league rivals Real Zaragoza. He spent the same amount of time on Barcelona's books as he did at Zaragoza, but only managed to play a third of the amount of games. This would mainly be because it turns out Diego's little brother wasn't as good as everyone first thought. He returned to his native Argentina for a cut price where he would end his fizzing career.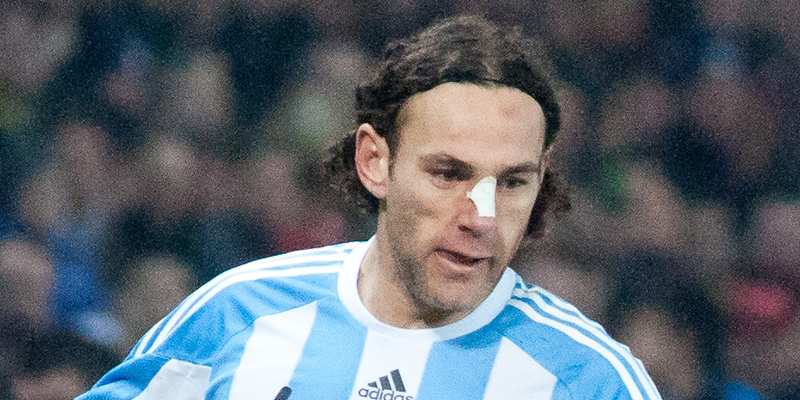 "Who knew playing for Barcelona would have been so difficult?"
3. Walter Samuel
Real Madrid – £20.24million
Another Argentinian centre half not cutting it in the elite of Spanish football? Apparently so. The man with two first names made his money bags move to the Spanish capital and big things were expected of him and his large price tag. BUT, you guessed it, things didn't work out for Mr. Samuel. He played in Madrid for one miserable season which saw him sold back to Serie A at its conclusion for….*drum roll*….a considerable loss.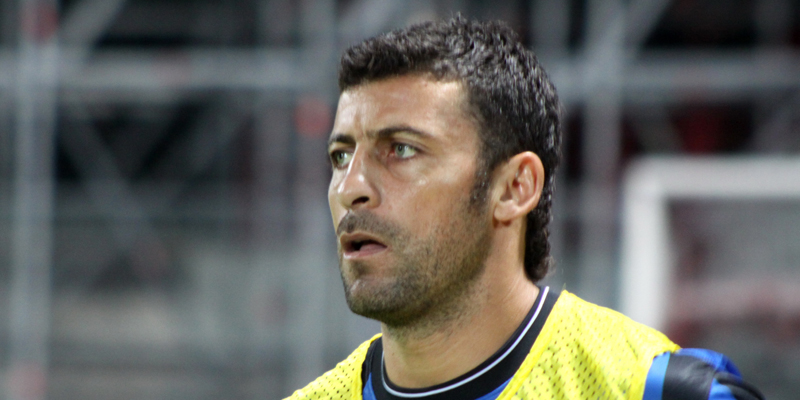 "Football? Yeah, I used to be quite good"
5. Dmytro Chygrynskiy
Barcelona – £22million
In 2009 the Catalan giants paid what many argued was an over inflated price for an arguably untested player, by they were adamant that the man with the near unpronounceable name was going to be the next big thing and they stuck by their guns. Oh how they wish they didn't stick by their guns. £22million was paid for a player who would only make 12 appearances for the club, 12 fairly poor appearances at that. Barca sent him packing back to Shakhtar recouping only around half of what they had paid for him.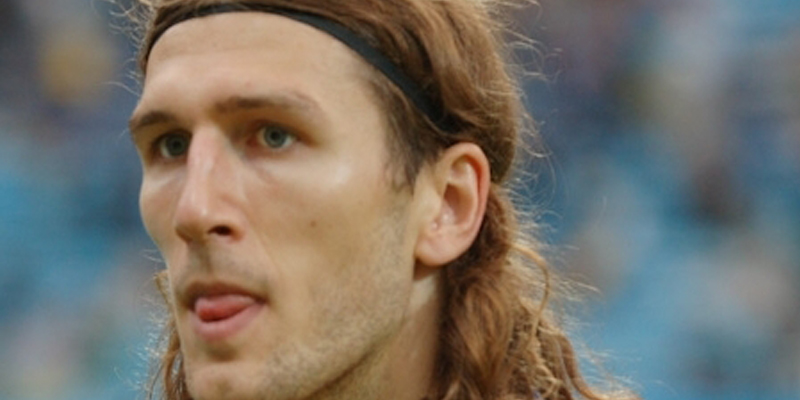 "Chygrynskiy. CHIG, RINSKY. Doesn't matter, just call me Bob"
4. Juan Sebastian Veron
Manchester United – £28million
Juan Sebastian Veron is a name that comes up fairly often on Spend It Like Beckham as we are a sports and finance blog, and when it comes to football and money, we do enjoy pointing the finger at Veron and laughing wholeheartedly. After a couple of decent seasons with Lazio, Sir Alex Ferguson in one of his strangest moments decided to fork out nearly £30million for him!? He subsequently got called out at Man United. Then at Chelsea. Then at Inter. Then he escaped back home to Argentina. Poor Juan.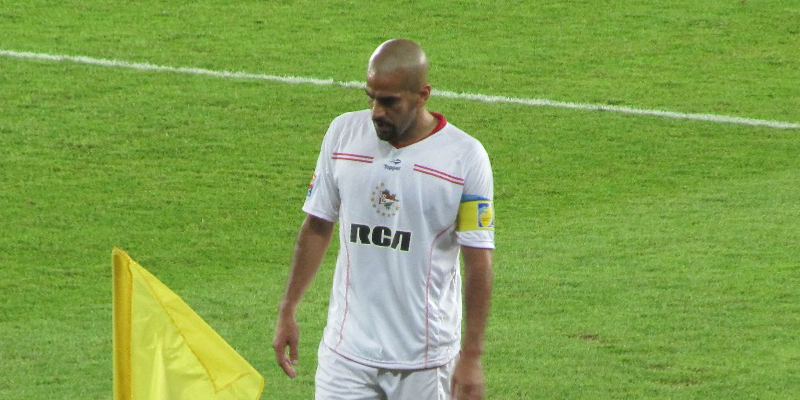 "No, no. If they paid £28m for me, I MUST be good!"
6. Kaka
Real Madrid – £57.2million
Good ol' Kaka One of the best natural talents to ever grace the game during his time in Milan. Then he signed for Real Madrid, and that's when it all went pear-shaped for him. He never really settled into the Spanish capital. The game was different, a different pace – he didn't have as much time on the ball as he was used to in Italy, and it really, really affected his form to the point he was just, well, useless. It's difficult for me to say that about one of the greatest players I've ever seen play the game, but that is indeed what he became, useless. And it is a wee shame. He now plays for Orlando City, or doesn't, because they technically don't exist yet.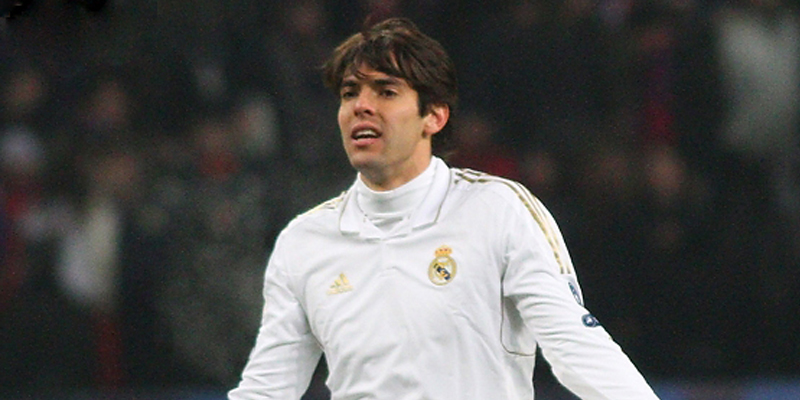 "Damn you Real Madrid with your money and your expectations!"
10. Robinho
Manchester City – £37.8million
If there was ever a player who definitely signed for a club for the money, it was Robinho jumping at the chance to get himself some of that pretty oil money that was flying around Manchester at the time. He in fact didn't even know who he had signed for, as you can see in this video, he just saw all those zeros and signed on the dotted line. He never made the impact that was expected from him, he never regained the form that we had seen in his early days at Real Madrid, and the then British transfer record definitely has to go down as another expensive yet useless signing.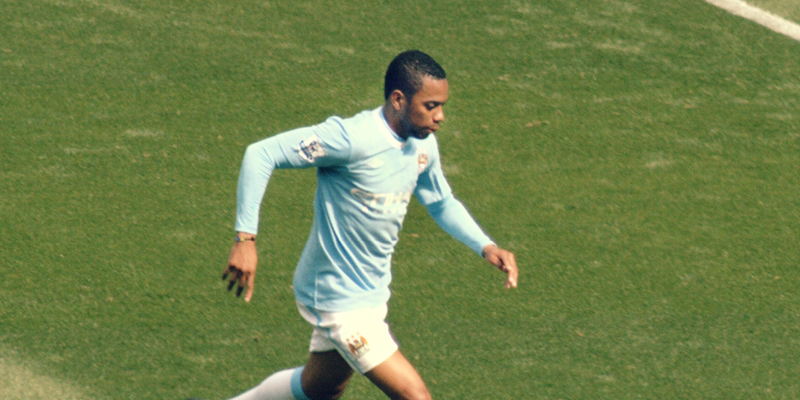 "I wonder how many swimming pools I'll buy tonight?"
11. Denilson
Real Betis – £21.5million
Denilson. Remember that guy? The first ever £20million plus player, signed by the Spanish giants, Real Betis? Yes at the time, Betis were a force to be reckoned with, or at least they were trying to be, and they thought that shelling out over £20m on a guy that had only scored 4 goals in 50 games for his previous club, Sao Paulo, would've help this. Granted, he was a tricky winger and a fair offensive unit, but, £21.5million, really? It never worked out for the winger and he was sent back and forth to Brazil in loan deals until he just blended completely in with the Real Betis bench where some say he is still there to this day…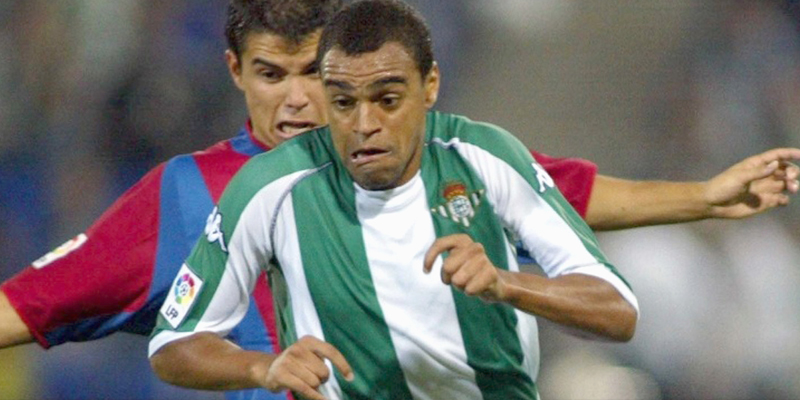 "Quick, everyone. Do your best Albert Steptoe impression!"
7. Andriy Shevchenko
Chelsea – £30.8million
When you look back at Sheva's 127 goals in just 7 seasons with AC Milan, alongside the countless club and individual awards he won, £30million didn't look that bad a price for the Ukranian hitman. Unfortunately for Chelsea, the Shevchenko that arrived in London was barely a shadow of the man they thought they were buying. Shevchenko couldn't settle in and his goalscoring prowess went from prolific to sporadic and in 3 years at Chelsea, he only managed to find the back of the net on 9 occasions. After a season back on load at AC (where he scored even less goals) he went onto finish his career where it all started, at Dynamo Kyiv.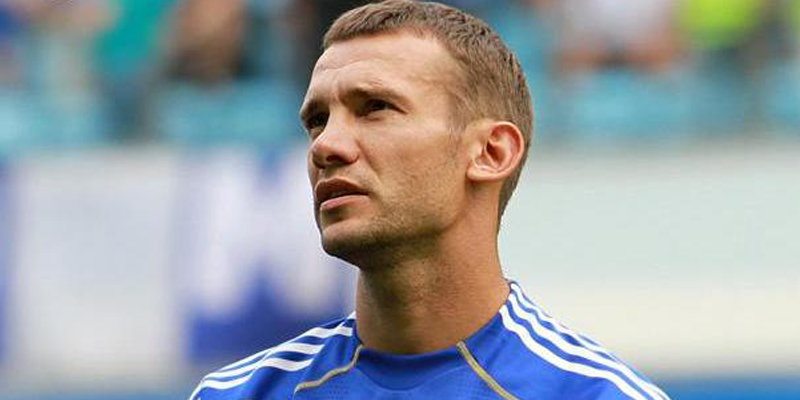 "I won the Ballon d'OR…now I couldn't hit a cows a*se with a banjo"
8. Andy Carroll
Liverpool – £35million
Yes, £35million. I shouldn't really have to say anything else, but if I didn't the flow of the article would be unbalanced, so I better write something. The first half of the 10/11 season was going well for the big beanpole, and he had hit 11 goals in 18 games – one of the reasons Liverpool wanted him. However, Liverpool will be the first people to say that they overpaid on a gamble. And the gamble didn't pay off. Caroll scored 6 goals in 44 appearances for Liverpool before they sent him out on loan to West Ham, and then permantely…for a £20million loss. If it's any consolation, he isn't scoring any goals at West Ham either. And to finish, he still has an active Bebo profile, so feel free to have a laugh at that.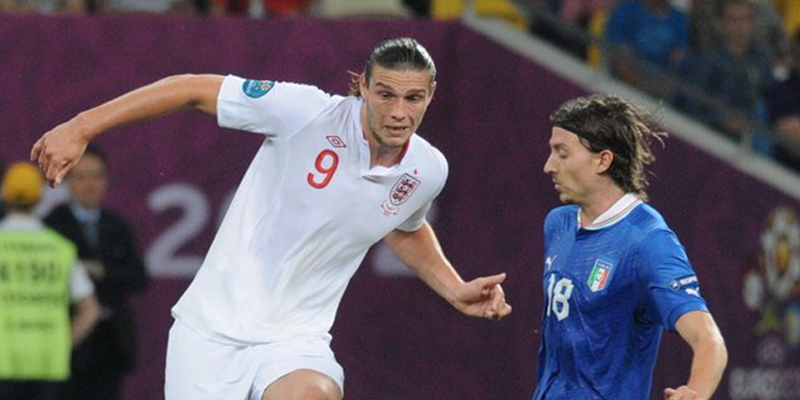 You can't see from the picture, but he is completely missing the ball. Honestly, click here
9. Fernando Torres
Chelsea – £50million
You didn't think I was going to forget Fernando, did you? Of course not. The Spaniard was one of the deadliest finishers on the planet. He was free scoring for both Atletico and Liverpool, and what's more, his overall game and work ethic was phenomenal! Then he signed for Chelsea, and the curse of being a Chelsea striker (Shevchenko, Crespo, Mutu, Kezman, Pizarro, Di Santo, Moses, Ba – arguably the only successes have been Drogba and maybe Anelka) It took Torres 14 games to score his first goal for the club. 14 games. He then went on to score a mighty 20 goals…in 110 games. He has now been farmed out to AC Milan on loan because no one wants to buy him permanent and he is happy waiting about cashing his massive pay cheque.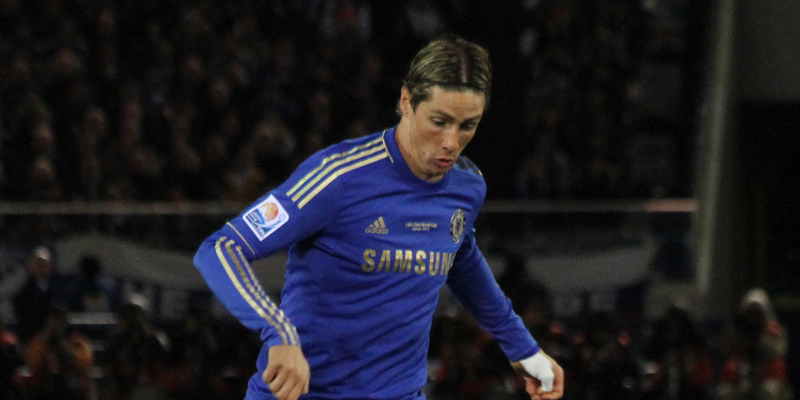 "Guys! I've forgotten how to…what's it called again? Score! Yeah, that thing!"
So, there you have it, Spend It Like Beckham's most expensive and useless team. Their combined cost is a whopping £328,140,000! That's a lot of money for a bunch of people who produced nearly nothing of value for their clubs.
Is there anyone that you felt should have made this team? Or anyone in the team that you think doesn't deserve to be there? Let us know in the comments below.