I recently had the pleasure of babysitting my niece for the weekend and overall it was great. We watched some of her favourite movies, which incidentally were some of MY favourite movies from when I was her age and it was great revisiting them and watching them as an adult. We also watched something called Adventure Time but I'm still trying to figure out what that actually is. We played countless games, the majority of which I won (I don't want her growing up thinking I'm a pushover!) and drank copious amounts of imaginary tea. I wasn't a fan though; I like milk in my tea and, y'know, for it to exist.
The point that I'm trying to get to here is that while kids are great, they can be rather expensive. Did you know that on an average day, kids, when they're not watching crazy and probably completely inappropriate cartoons, eat roughly 17 meals, drink 14 gallons of Fruit Shoot and break at least £400 worth of home appliances? No? Okay, maybe that experience was just limited to my experience with my niece and maybe I'm slightly exaggerating, but the point remains. Children are and always will be expensive little things.
So, in preparation of having children myself (which hopefully isn't for a long, long time) I started looking into some ways that you can cut some costs or find things a little easier with your children. I've got 3 great examples of "Cheaper Kids!" so read on for the low down!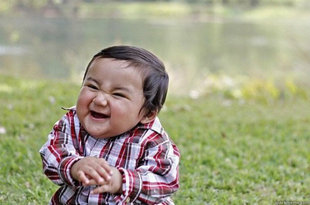 Note: Not all children are out to ruin you financially
This is a fantastic service provided by those loveable giants Tesco that is absolutely free to anyone who wants to use it. Though, I would suggest you only take advantage if you are actually a parent, parents to be or in the process of trying to have children. If you're just some single, bearded, childless guy in his mid twenties and you sign up, that is just going to look weird.
The great thing about the Baby Club is that it gives you advice and recommendations right from your pregnancy right through until your little one is slightly less little and has achieved the rank of toddler. The advice that they provide ranges from breast feeding questions to queries about your child's development. The best thing about this advice is that it comes from trained professionals. The Tesco Baby Club is a joint venture with The Essential Parent Company who have paediatric experts on board.
Out with the recommendations and the advice available for free, you are also entitled to discounts on baby essentials like nappies or even baby oils. You are even allowed access to a vast range of baby/child friendly recipes that you can make at home.
By signing up, you can cut out the costs of overpriced magazines, books etc. All the information you would get from them, you can get from The Baby Club for free.
Note: I did not sign up for The Tesco Baby Club, just in case anyone was wondering. I just researched it. That's not weird, okay?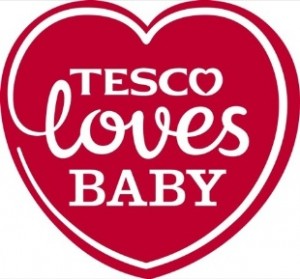 However, they don't mention which baby…
Unfortunately, in Britain (Glasgow especially) we have a lot of rainy days, don't we? Those 4 days in July that we call summer are long gone, and the kids need ways to be entertained that don't involve going outside. There are only so many websites they can visit and apps they can download. And to be honest, I've seen children become bored with these fancy smartphone-type-gadgets faster than the public did with Jedward.
Children need to do childreny things, and that is exactly what The Rainy Day Box Co. is bringing back! For just £9.99 you can grab your child (and yourself) a magical box filled with all sorts of goodies. You get to mix and match from a wide range of options from three different categories: Bake & Make, Crafty and Games. As you can imagine, there is quite the variety of options to choose, from within these categories ranging from cake mix to making your own tiger masks and from snakes & ladders to designing your own keyrings. These boxes really do provide great value for money along with the ability to keep your child occupied and entertained for a long, long time.
Who knows, you may even join in with your kid and rediscover a love for arts and crafts or an intense game of Pop-Up Pirate.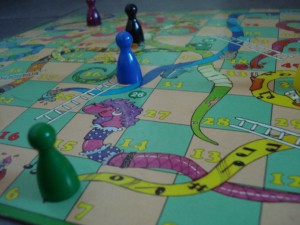 Disclaimer: This game caused wars in my house growing up
I don't know about you, but when I think about Lego, I think about those little plastic bricks that if stood on while barefooted, caused extraordinary pain. Nowadays, it is the big thing. Like, the big thing. You aren't just limited to 4 different sizes of bricks and your own imagination, no no. Now you can get these Lego contraptions that are the size of a jeep and have enough functionality to get a job in Lidl. It even has it's own movie! Which leads to the question of when is the Kerplunk movie coming out? But, I digress.
Movies and robot-like structures aside, Lego now offers The Lego Club. It's this fantastic online world that is all things Lego. You sign your little one up and they can go on Lego missions to earn badges, you can get exclusive news and offers straight to your inbox AND they get access to "top secret stuff". I am unsure what this 'secret stuff' actually is, but if I had to take a guess then I'd say it's Lego plans for building a homework machine. Now, that is something I wish I had when I was a little rascal.
On top of this, as a member of The Lego Club, you will also receive official Lego Magazines through the post, again, cutting out the need to pay over the top for some magazine based on a poorly produced Japanese cartoon from the '90s.
The best thing about The Lego Club is that it's all free. So, get your kid signed up and allow them to take the first steps to becoming a Lego fanatic.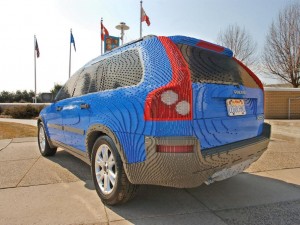 Told you. As big as a jeep!
Do you know of any more clubs or services that are available to ease the financial burden of having a kid? Let us know in the comments.