The Best Team That Cost Nothing
We've taken a look at the most expensive players; the most expensive teams; the best bargains and the biggest flops, but what we've never looked at is the players who have cost absolutely nothing. And you'd be surprised at the players that make this particular cut. So, what we've done is put together a starting 11, made up entirely of players who haven't cost any transfer fees throughout their entire careers. And, it's a pretty good team!
Goalkeeper
Iker Casillas
A name that is synonymous with goalkeeping, Iker Casillas has reached pretty much every height you could want for a footballer: he's not just won, but captain both his club and country in winning The World Cup, The European Championship, The Champions League, FIFA Club World Championship, Copa Del Rey etc etc. The guy has won it all, and he never cost his beloved Real Madrid one peseta.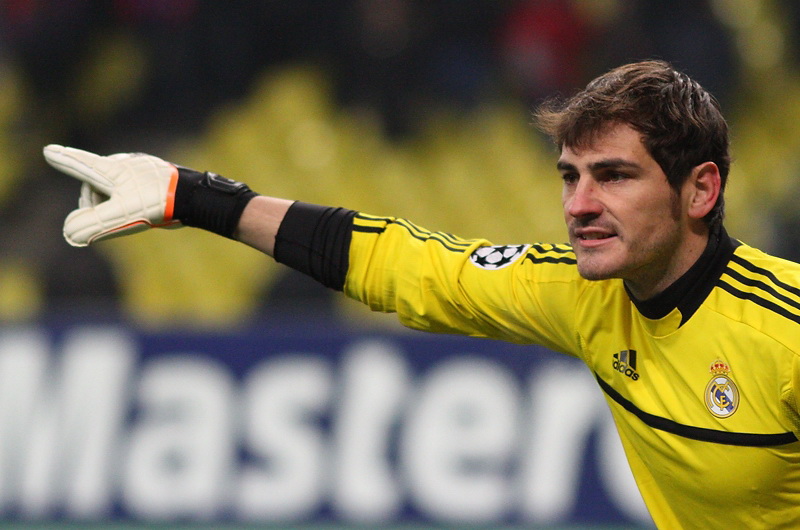 "If you look over there, you'll see my 21 winners medals"
Defence
Philipp Lahm
Another one club man, Mr. Lahm is another to have won (nearly) everything much like Casillas. The only thing he hasn't won is the European Championship, and he never will due to him retiring from national football after captaining Germany to winning the World Cup last year. Though, such is the stature of Philipp Lahm, he can still be described as a legendary free transfer despite this one space on his trophy cabinet.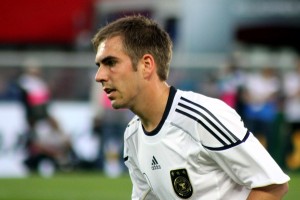 "World Champion? Seems like a good title to bow out on."
José Luis Gayá
While the name Gaya might not be as recognisable as Casillas or Lahm's, it is certainly one you will be hearing from now on. The young Spanish full back has been winning headlines with his performances for Valencia. He has become a starting fixture for Valencia, and he is already being touted as heir to the Spanish national team left back position. All in all, he is certainly not a player that you would kick out your team.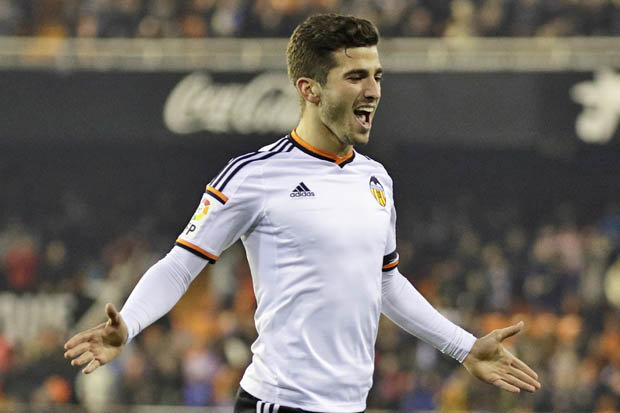 "It's only a matter of time before Real swoop for me. Mwahahaha!"
Joel Matip
Born to a German mother and Cameroonian Father, Joel Matip was snatched from the German amateur leagues by Schalke as a 9 year old. Fast forward 9 years, Matip is making his Bundesliga debut against the mighty Bayern and he is scoring and being awarded man of the match. True story. Since then, Matip has become a stalwart for Schalke and the Cameroonian national team, all the while becoming a very accomplished footballer.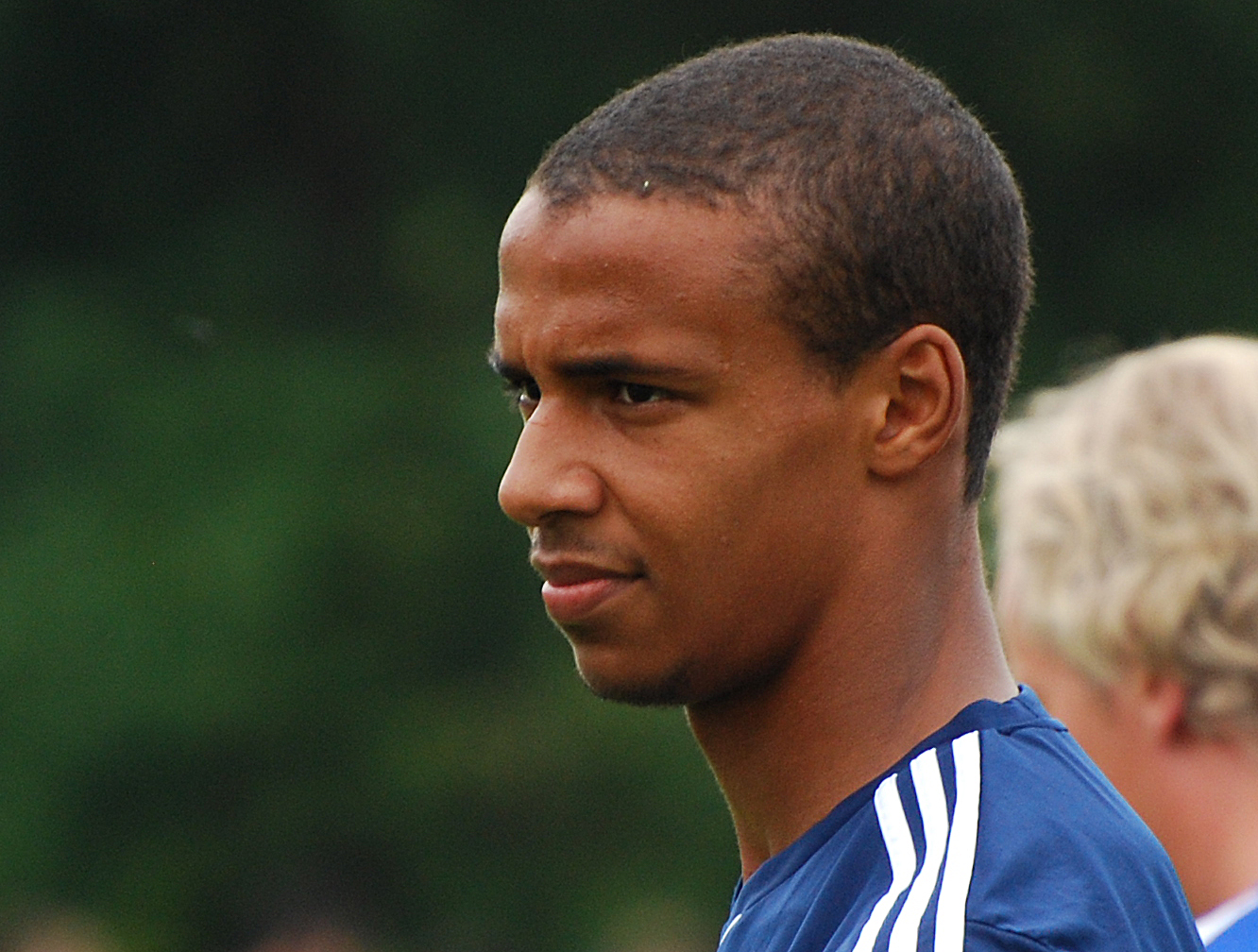 "If I concentrate really hard, I bet I can control your mind…"
Benedikt Howedes
Matip's defensive partner and club captain, Howedes is another Schalke icon, and World Cup Winner, who is a very talented defender, and didn't cost a penny. He has captained Schalke at every level from under 16s right through to the senior squad, which will be in no small part of his versatility, with Howedes being comfortable across the entire back line and even in midfield. A very, very effective player for any team.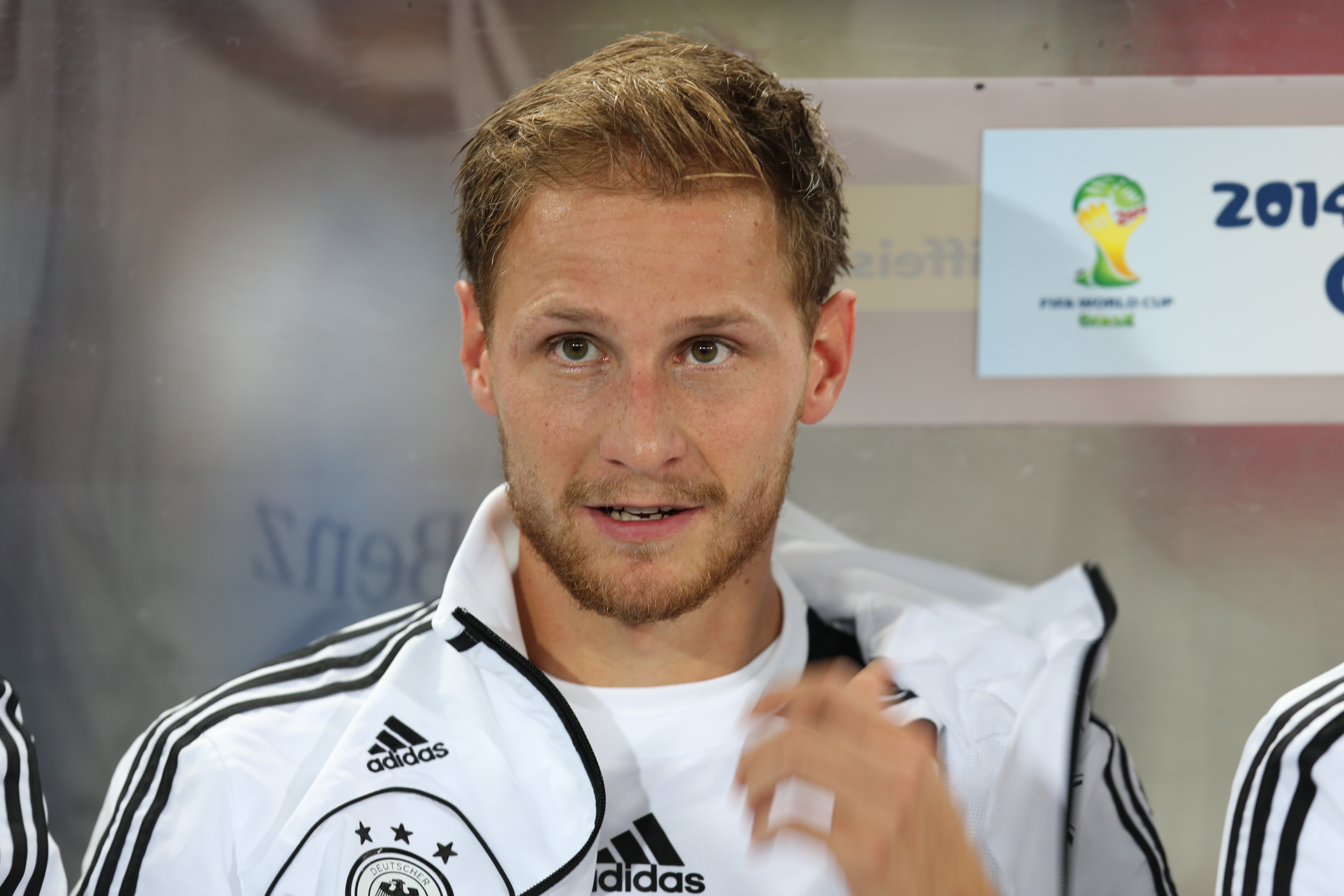 "I can move my hand so fast, it just becomes a blur."
Midfield
Bastian Schweinsteiger
Name a football fan that doesn't know Bastian Schweinsteiger. If you actually named one, then they are lying and aren't actually a football fan. Schweinsteiger has become one of the most accomplished and most honoured footballers of his generation. Another German World Cup Winner and Bayern Champions League winner that came through the ranks, and has heavily repaid their invest on him, which was zilch.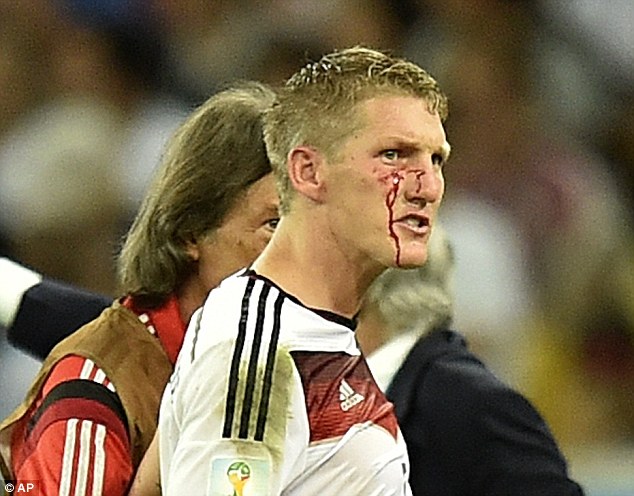 Bastian is so manly, he cries blood.
Paul Pogba
The name that makes Manchester United officials cringe upon hearing it, Pogba signed for United as youngster, but left to join Juventus on a free transfer after being told he wasn't good enough for the first team yet. Pogba thought otherwise, and has went on to show just how right he is by becoming one of the best midfielders in the world at the young age of 21. He is already being linked with a £60m move back to United.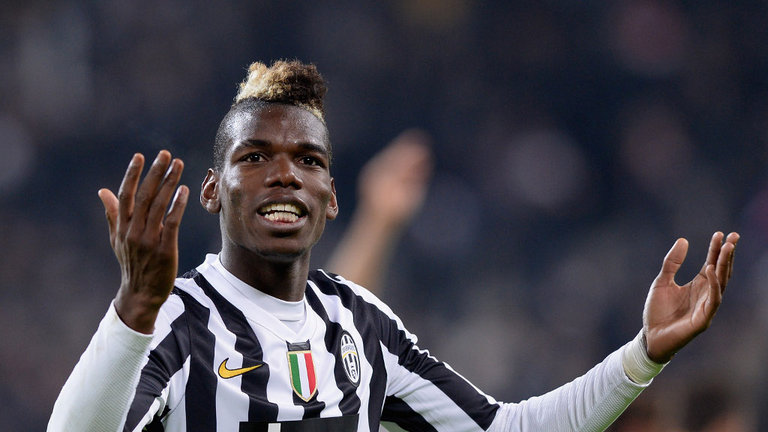 "Not good enough Sir Alex? Pahahahaha!"
Andreas Iniesta
The little Spanish wizard is another who has won just about everything, with the Spanish National Team and Barcelona, the club he came through the ranks at and still plays to this day. An undoubted talent who has more or less tore apart every team that has encountered him. Fans of The Netherlands football team will definitely know about this, being on the receiving end of his World Cup Winning goal in 2010.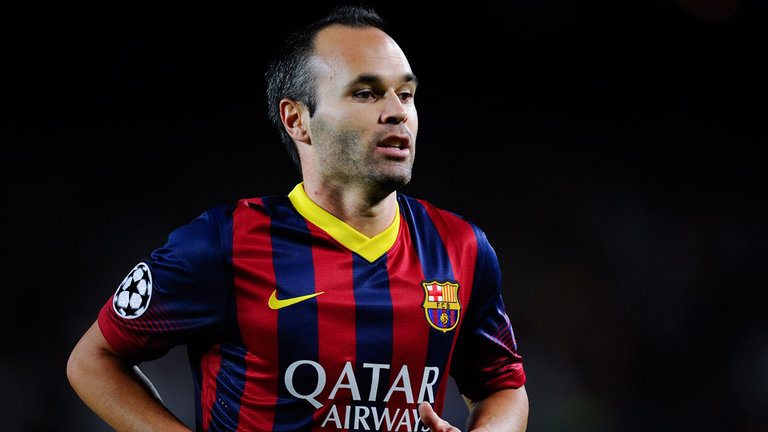 That moment when Andres realises he left the stove on.
Forwards
Lionel Messi
With the best piece of transfer business ever conducted in the history of football, Barcelona snapped up 14 year old Messi and took him to Spain, and nurtured him. They always had high hopes for the little Argentinian, but surely they couldn't have anticipated the footballing monster he would become. 6 La Ligas, 2 Copa Del Reys, 6 Spanish Super Cups, 3 Champions Leagues, 2 UEFA Super Cups, 2 FIFA Club World Championships, 4 Ballon d'Ors, 401 goals and 97 International Caps – that's a fairly impressive resume for something who never cost a penny.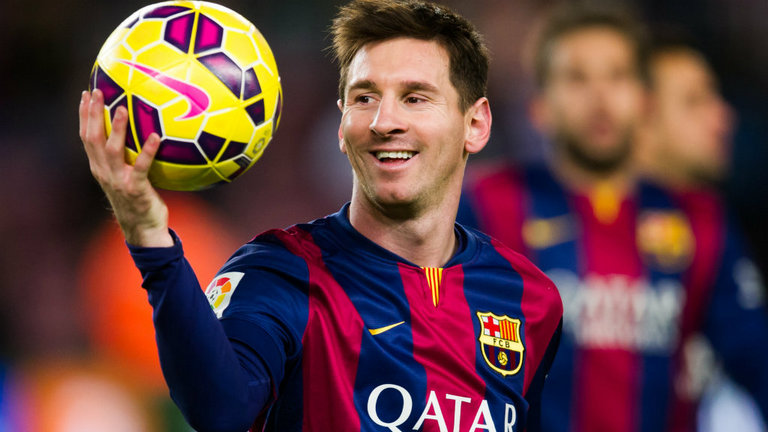 I can control this better than you can control your children…
Koke
Being touted as one of the best players in the 'next generation' of Spaniards, Koke is an Atletico Madrid boy through and through. He came through the ranks at the club and made his debut in 2009 and since then he has came a long way. Now a regular starter for Atletico, and also in and around the Spain squad already, Koke helped Atletico to the La Liga title in 2014 and to the Champions League Final in the same year.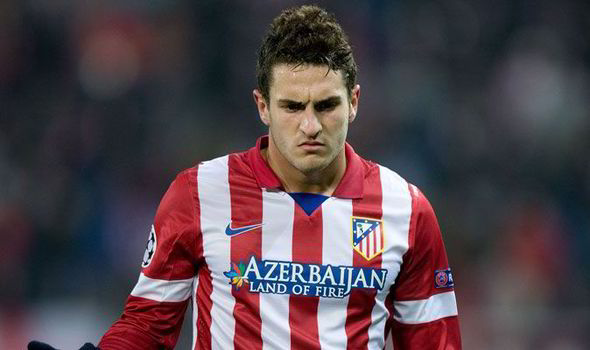 "What makes Azerbaijan the land of fire exactly? I need to know!"
Harry Kane
Flavour of the week? We don't think so. Many young strikers have burst onto the scene over the years, but have failed to live upto their potential. Harry Kane meets the first part of this criteria, but we don't think the second part will happen. His first full season for Tottenham after coming through the ranks and doing his time on various loan spells, he is now the main man for the Lillywhites, and we see this being the case for years to come such is his talent and goalscoring ability.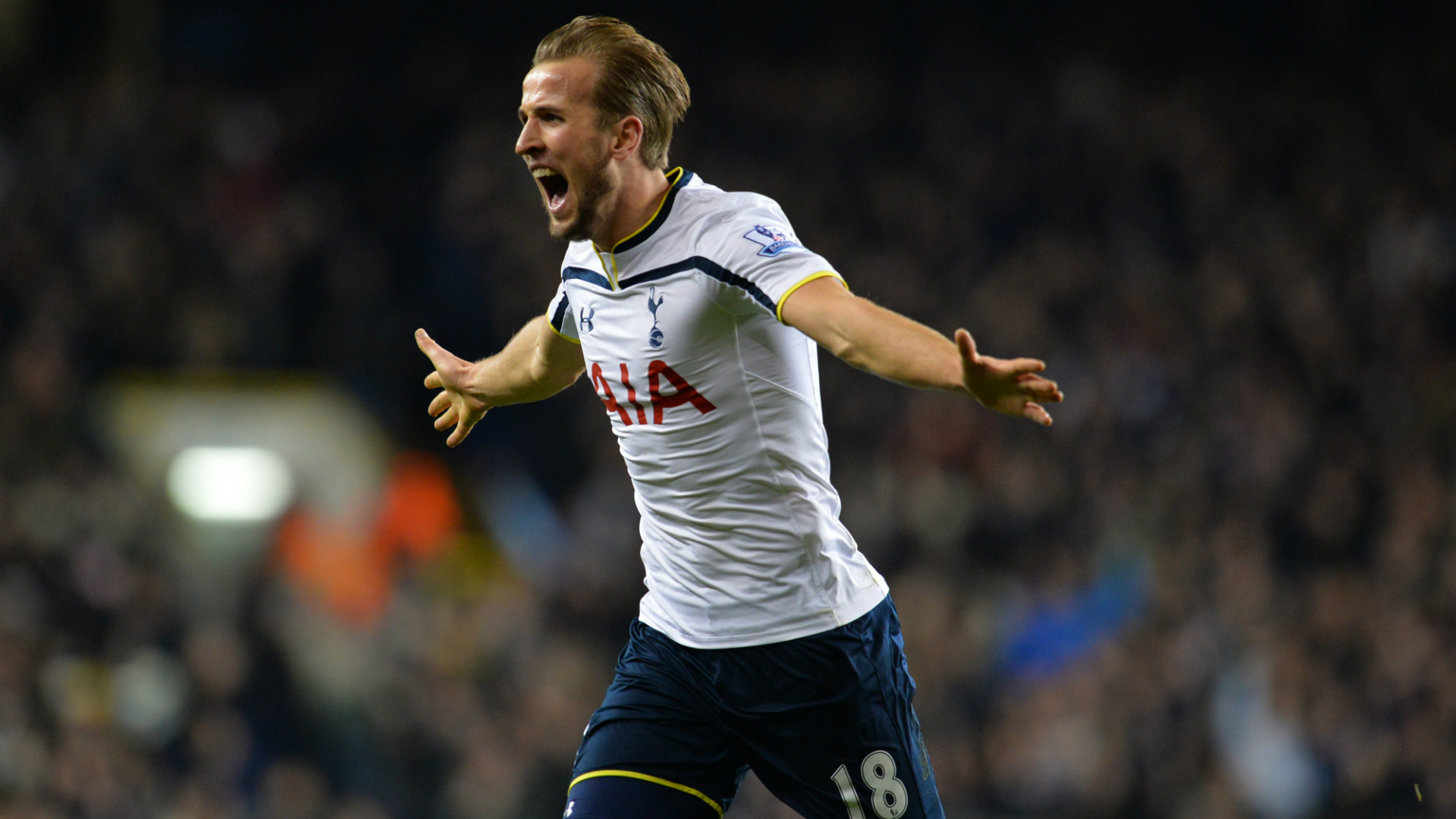 Here comes the story of the Hurrikane!